AC10/15 Inspired Beauty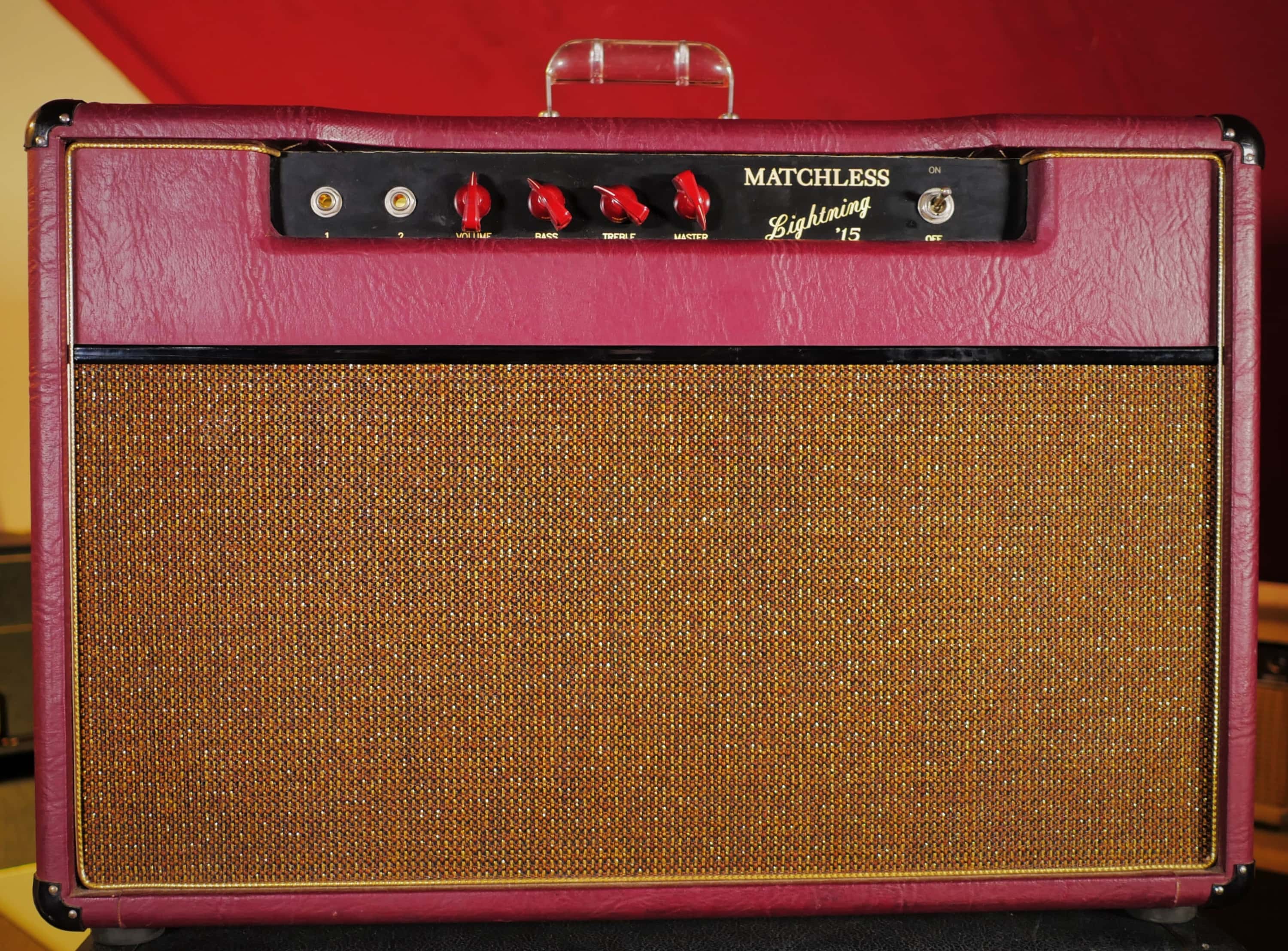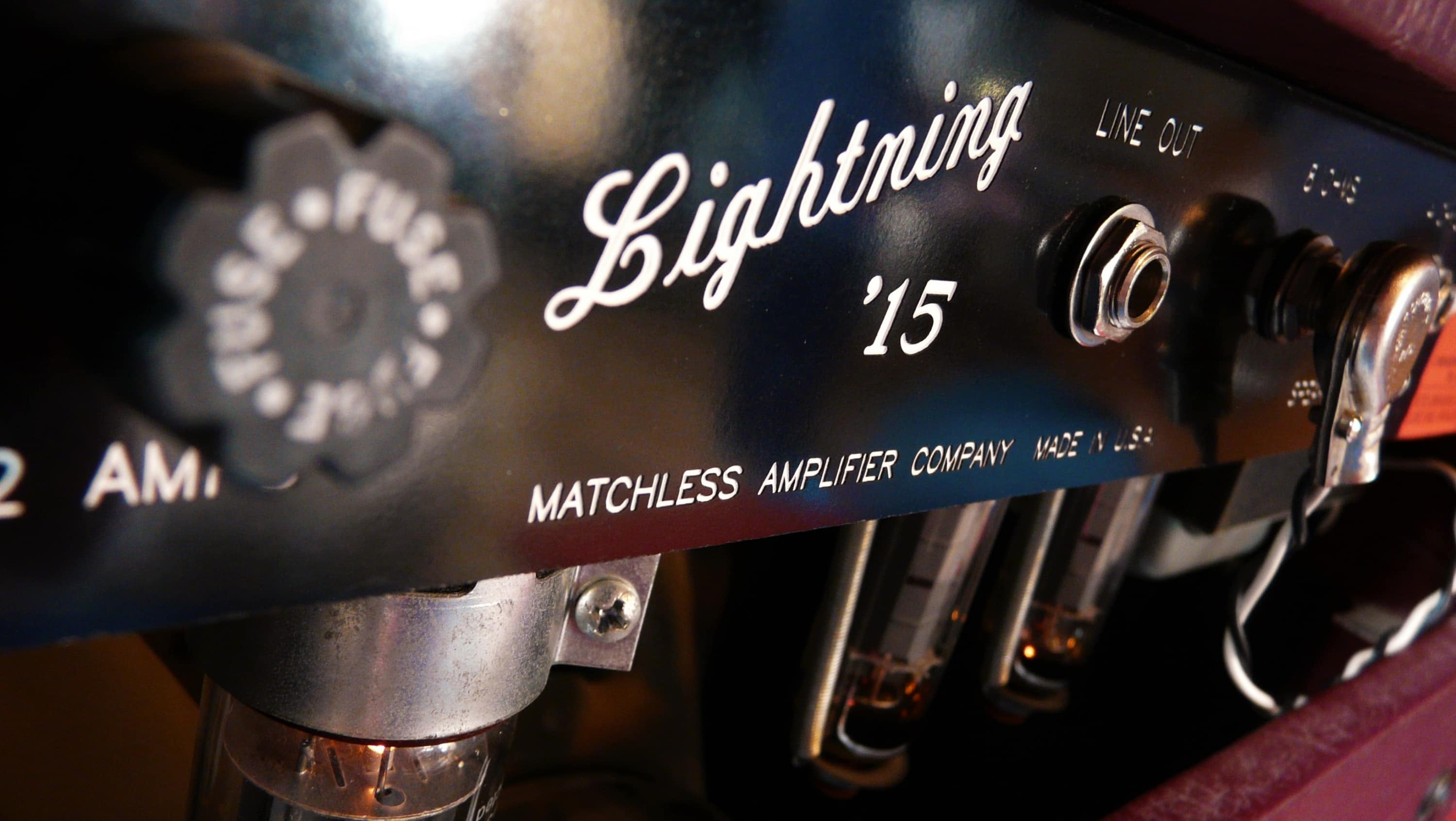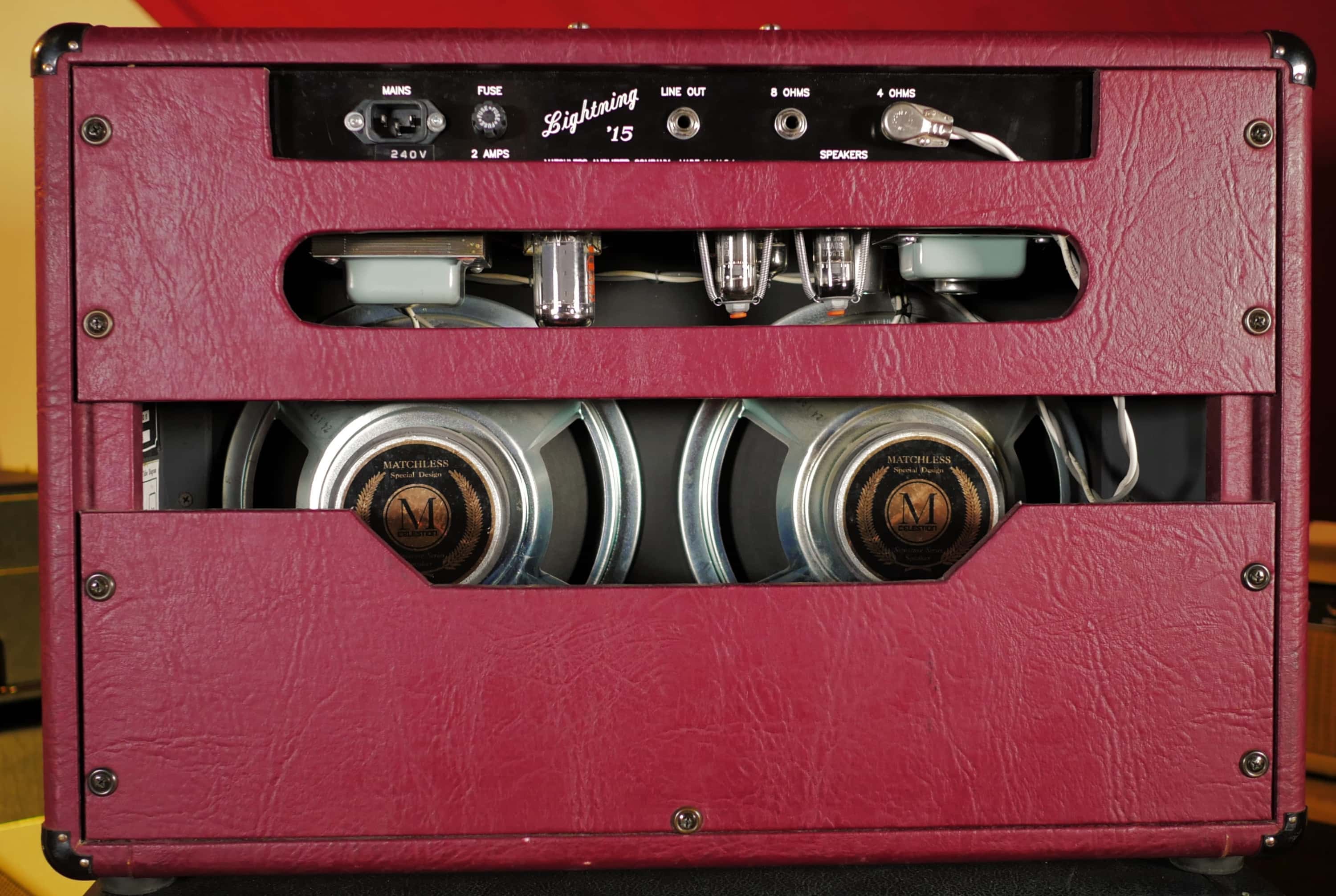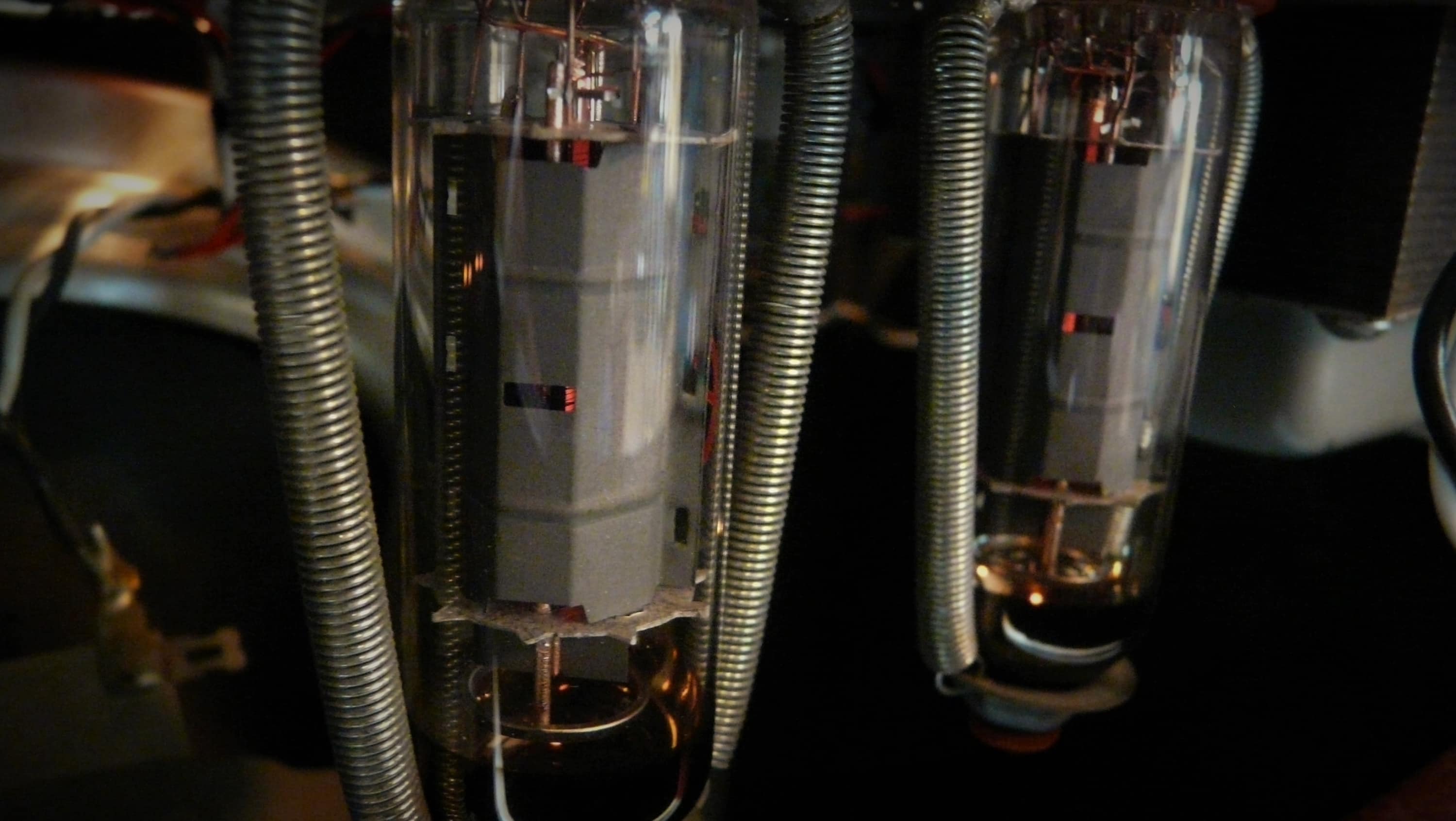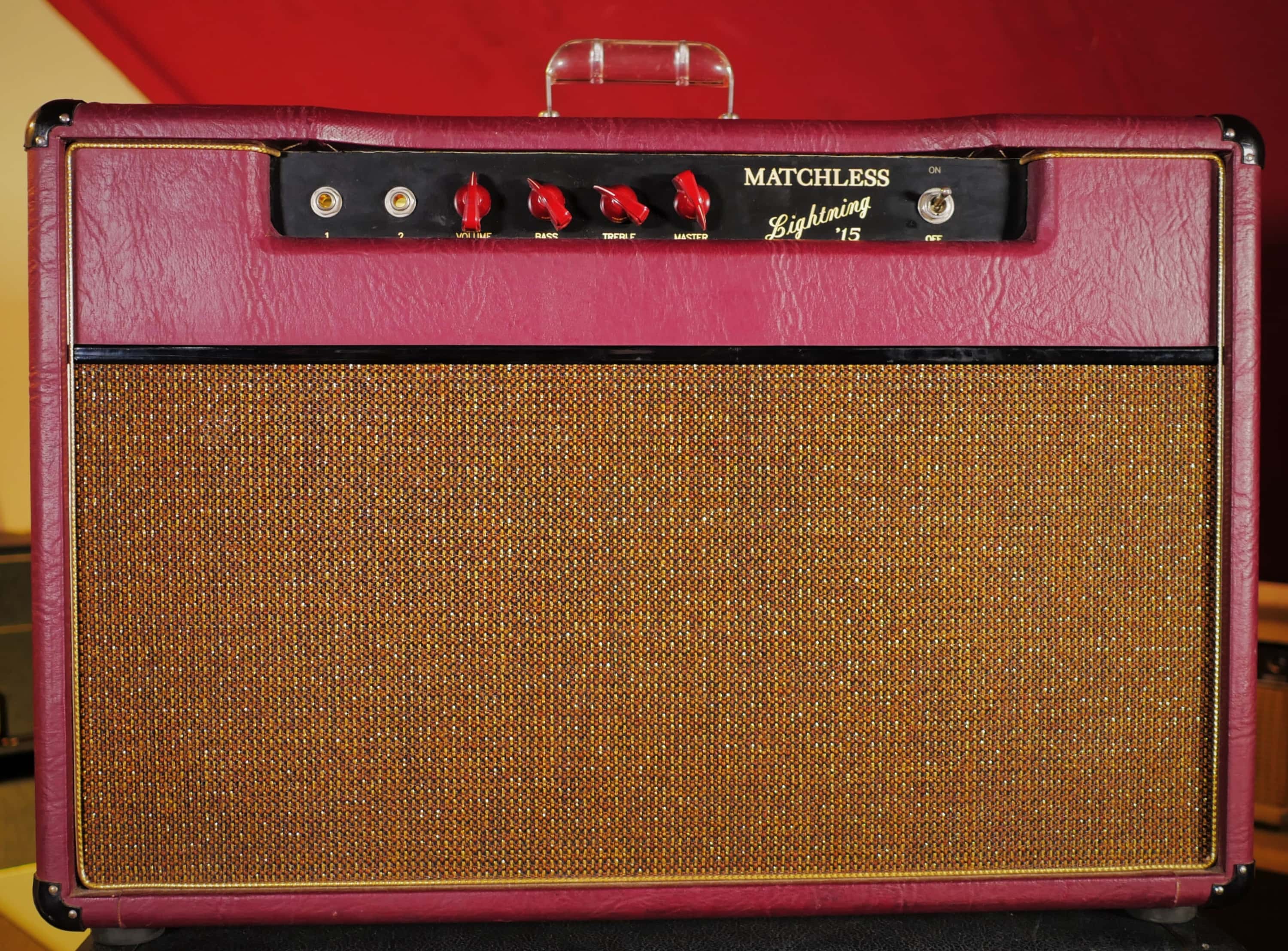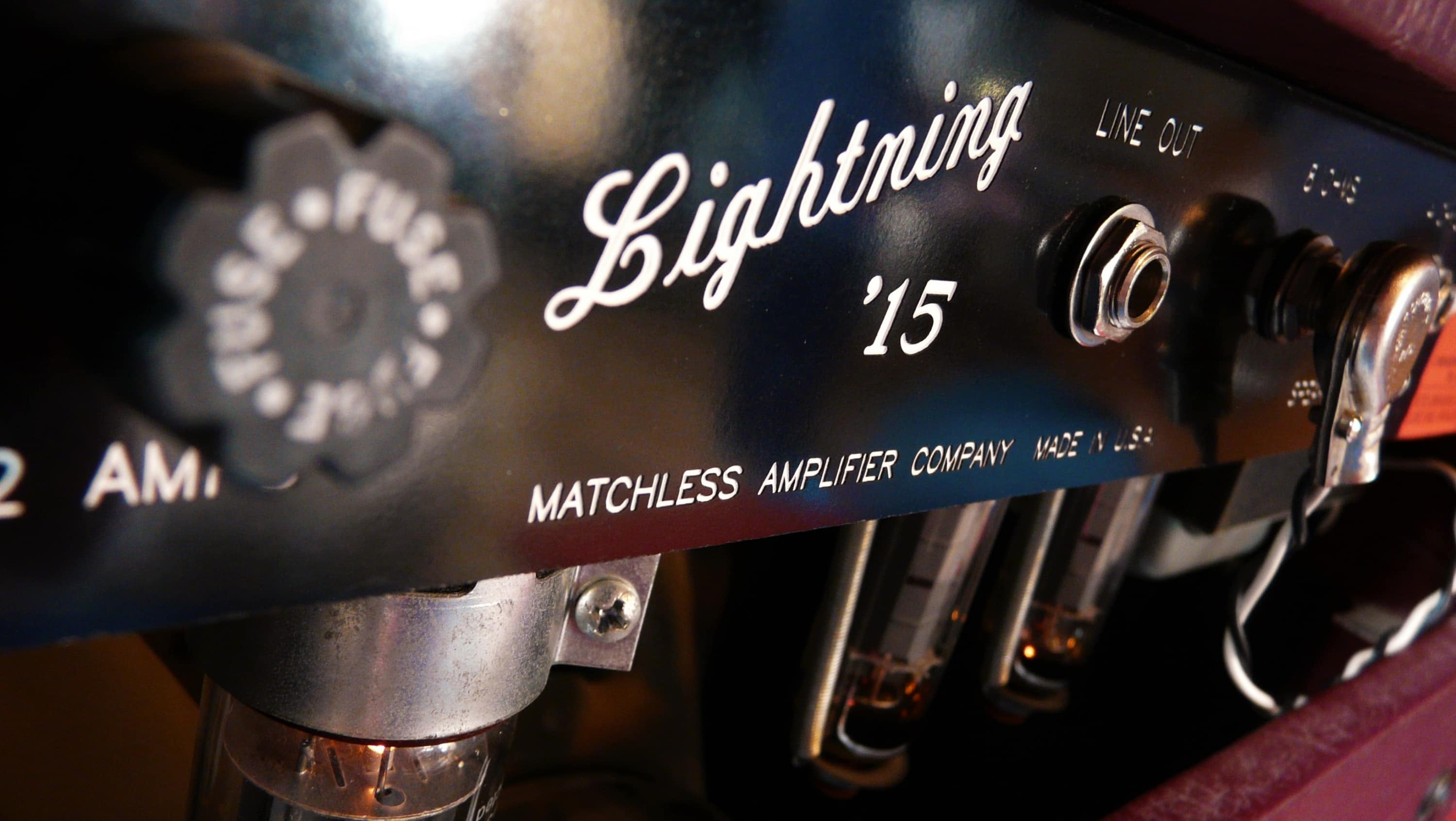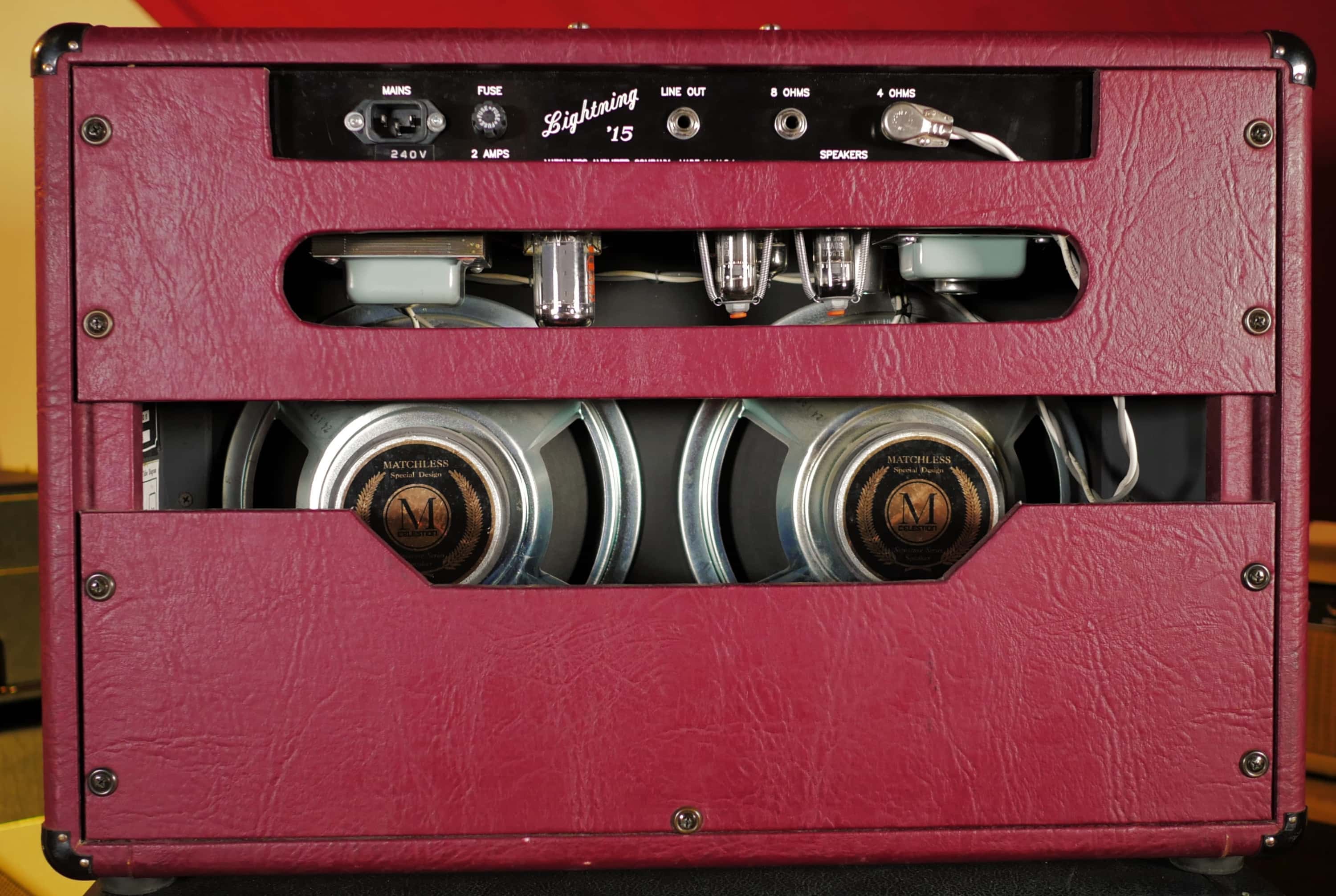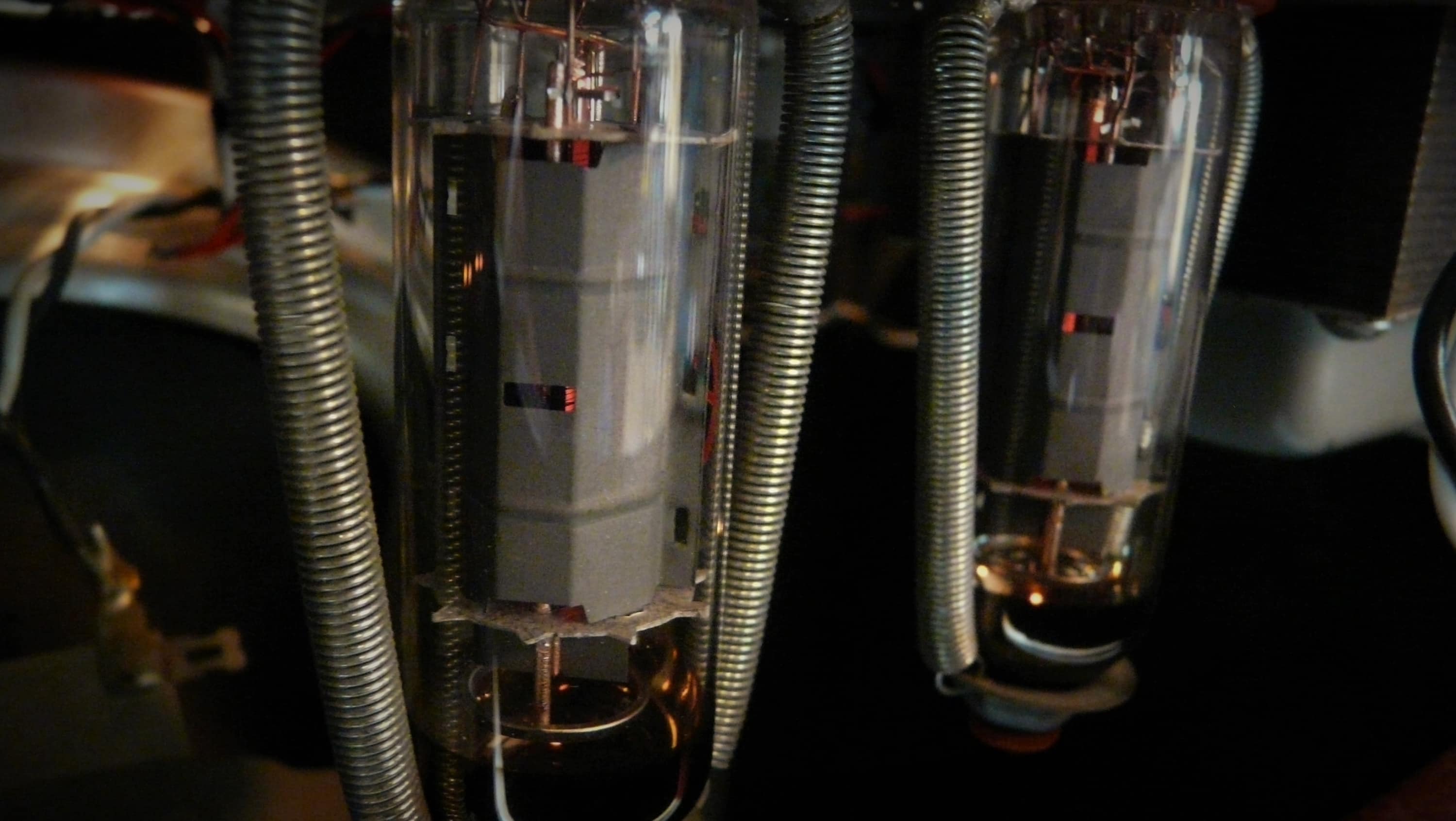 Description
Specs
Features
Description
This gorgeous 2x10 combo is hand built and fully point to point wired by the original Mark Sampson era Matchless team, back in the 90's. These 2x10 versions were not produced in massive numbers so this little beauty is quite a rare find.  It also has the original Celestion G1035L speakers which have long been out of production and are highly sought after due to their outstanding tone.  With the same gorgeous burgundy tolex covering, pretty gold piping and sparkly grill cloth as our other Lightning (1x12 version), this is the even better looking older sister! Looks aren't everything, but fortunately, she sounds even better than she looks!

Inspired by the chime and the toothsome roar of  a dual EL84 cathode biased vintage Vox, the Lightning somehow manages to capture the essence of the most drooled over vintage examples, but all wrapped up in that magical Matchless signature sound!   

The 2x10 configuration sounds a little brighter than the 1x12, and has even more of a 3D sound, reminding Steve at Found Your Sound of his long lost 1962 Vox AC10 Twin. The cleans are simply breathtaking!  Shimmering and sparkly at lower volumes..... chewy and gritty when pushed. We think that where this particular Lightning shines brightest is in the lower gain/cleaner territories. You will be rewarded with a swirly panoramic sound that is highly addictive, and will have you grinning like a Chesire cat!

This is a stunning little combo and might just be our favourite sparkle machine!


Specs
This hand wired point to point 15Â Watt/ 4 Ohm combo has a pair of original (and long out of production) Celestion G1035L 10" speakers. These speakers were custom versions made especially for and also modified by Matchless to suit the voice of the wider Lightning cabinet.

 It runs in cathode bias and is powered by 2x Russian Sovtek EL84 output tubes. It has 3 x NOS GE 12AX7 's in the preamp and 1xRuby branded GZ34 rectifier tube. Transformers and choke are bespoke/custom Matchless designs.

This is an open backed combo made with Baltic birch ply and covered with burgundy tolex. There are two speaker outputs (4 and 8 ohms), which should not be used simultaneously. The 2x 8 Ohm speakers on board are wired in parallel, so the impedance is 4 ohms. So, the speaker cable must be left connected to the correct corresponding output jack. The additional speaker output should only be used separately to connect an alternative speaker enclosure (8 ohms).

The dimensions are  44cm ( 17.3") (h) 64.5cm (25.4")(w) x 23.5cm (9.25") (d) Hand Built in the USA. 
Features
This beautiful burgundy tolexed hand wired point to point 2x10 combo is easy to use, with just 4x chicken head control knobs (Preamp Volume, Bass, Treble and Master Volume). The eq controls are interactive allowing you to achieve a huge array of tones to suit the pickups on your guitar. Just when you think your sound cannot get any better, try adjusting the bass and the treble again....you might be surprised! 

With its no-compromise on quality components such as transformers, this combo can reach very loud volumes despite it's rather humble 15 watt rating. Found Your Sound has also equipped this delicious panoramic sounding beauty with some of the best tubes we could find, including NOS General Electric for the preamp, and a high spec Ruby GZ34 rectifier tube.

This amp is perfect for the player that demands top notch Matchless tone in a more manageable package. She has the grunt and power to suit large stages, and the ability to produce killer sounds at low volumes.
---
Prices
This is the price per unit per day. We offer a multiple day discount, so rent an amp for two days f.i. and you will receive a 20% discount on the normal daily price. For longer term renting please contact us.