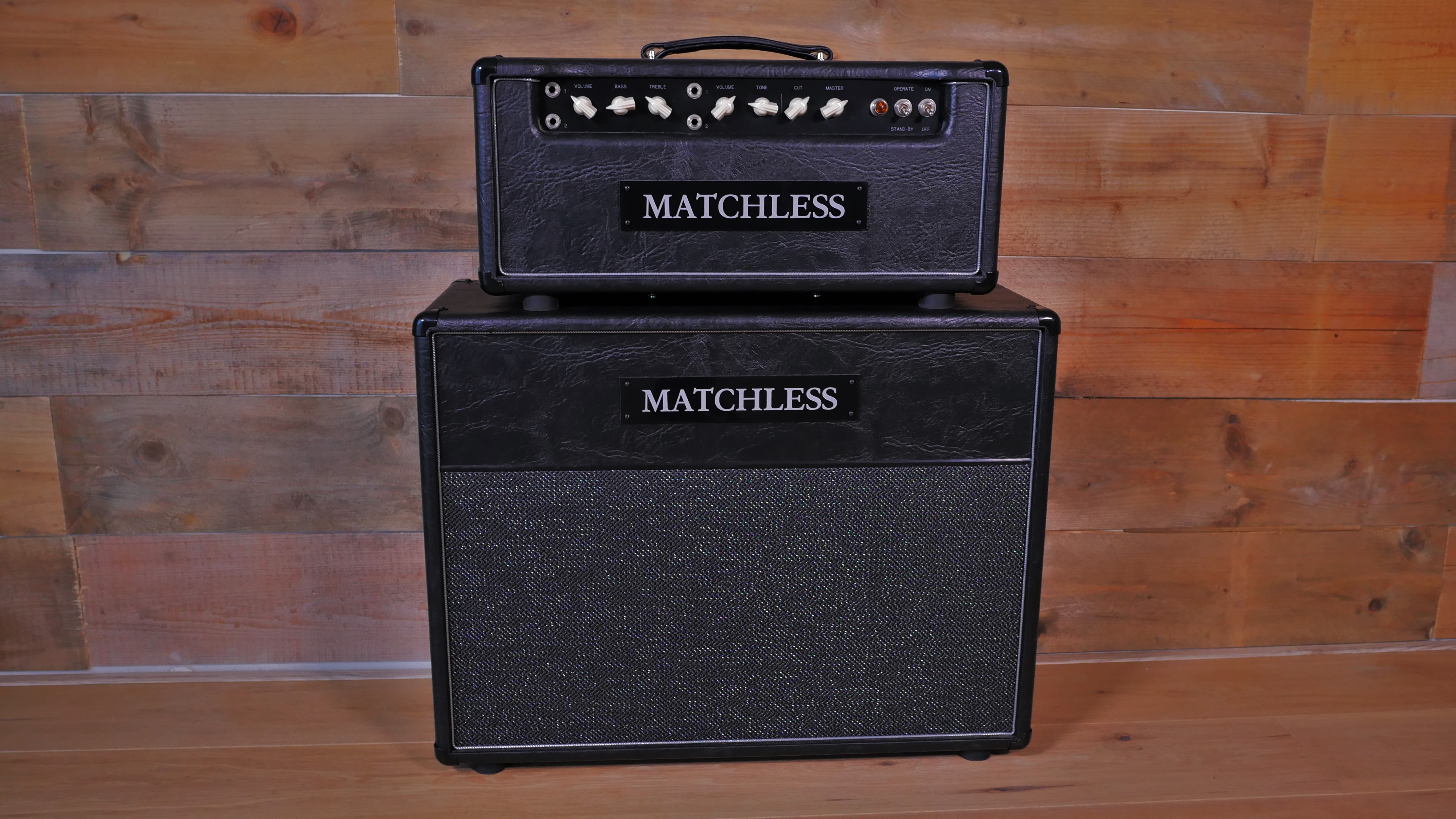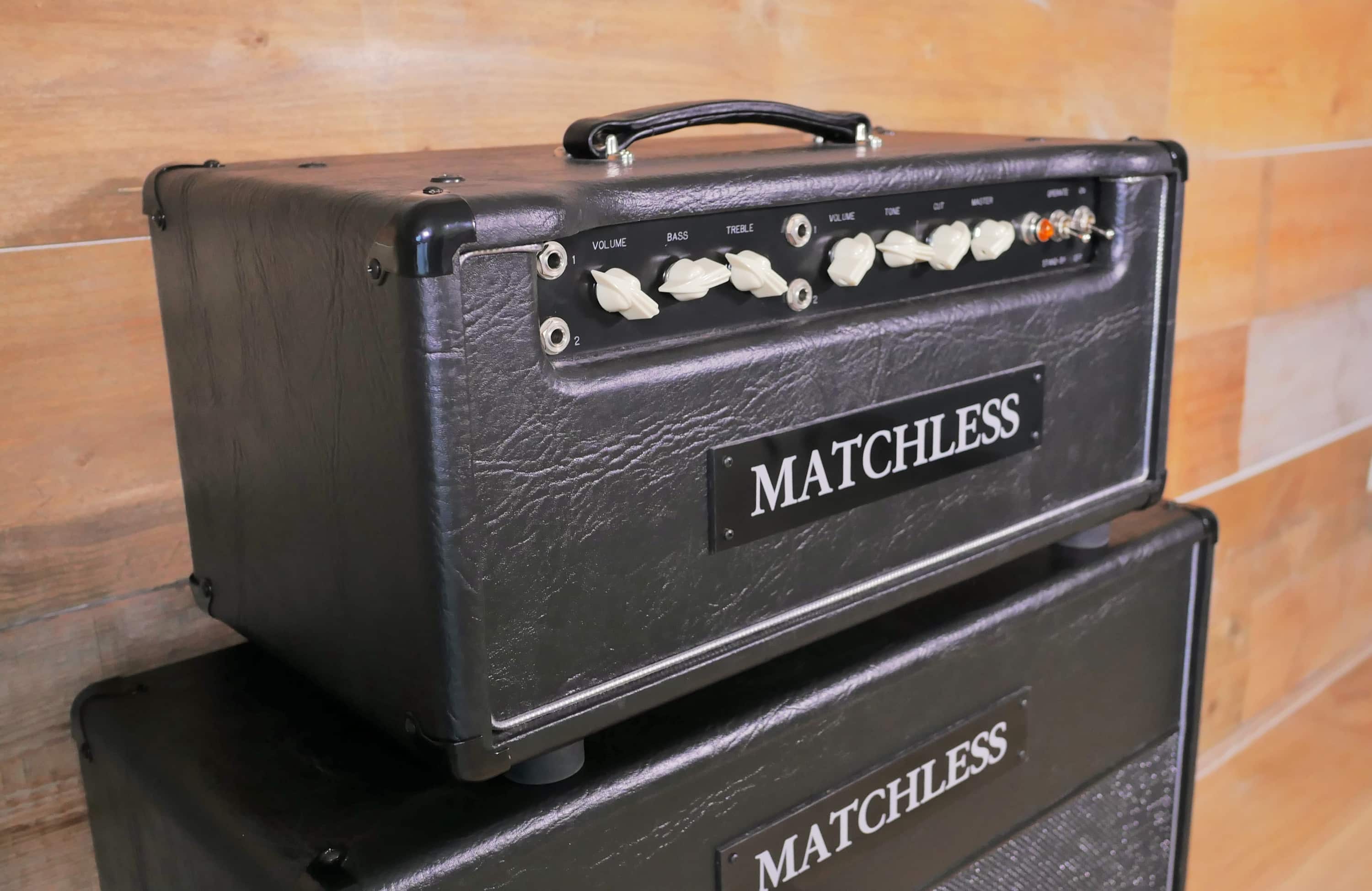 Specs
Power: 15/ 30 Watts
Impedance: 4/8/16 Ohms
Valves: Power: 4xEL84's, Preamp: 1 x EF86, 3 x 12AX7, Rectifier 1 x 5AR4/GZ34
Dimensions: 10.75 x 21.5 x 10.5 inches
Weight: 50 lbs.
Colour: Black
(Hand)Built in: USA
Year of build: 2016
Features: Dual inputs for each channel, Effects loop, Reverse speaker phase, Hi-lo power, 3 Position rotary Impedance, 6 Position rotary tone
Controls for: Controls Ch.1: Volume, Bass, Treble
Controls Ch.2: Volume, Tone, Cut control, Bypassable master volume
Speaker out: 2, switchable Impedance of 4, 8, and 16 Ohms
Cab:
Comes with a matching Matchless ESD 2×12 cabinet.
Alternative option: Matchless ESD 4 x 10 cabinet.