Classic 5E8A Low Powered Tweed Twin Combo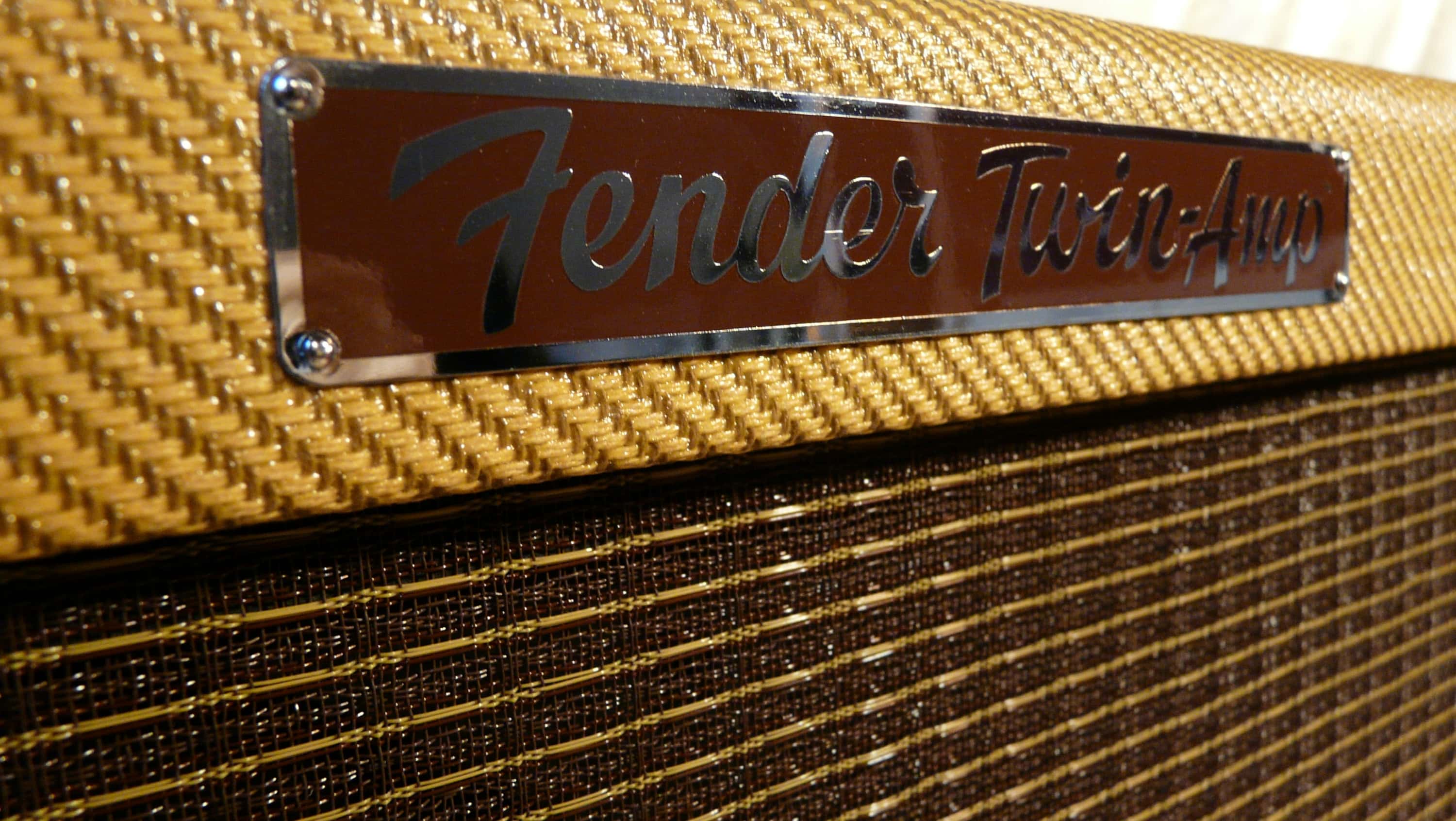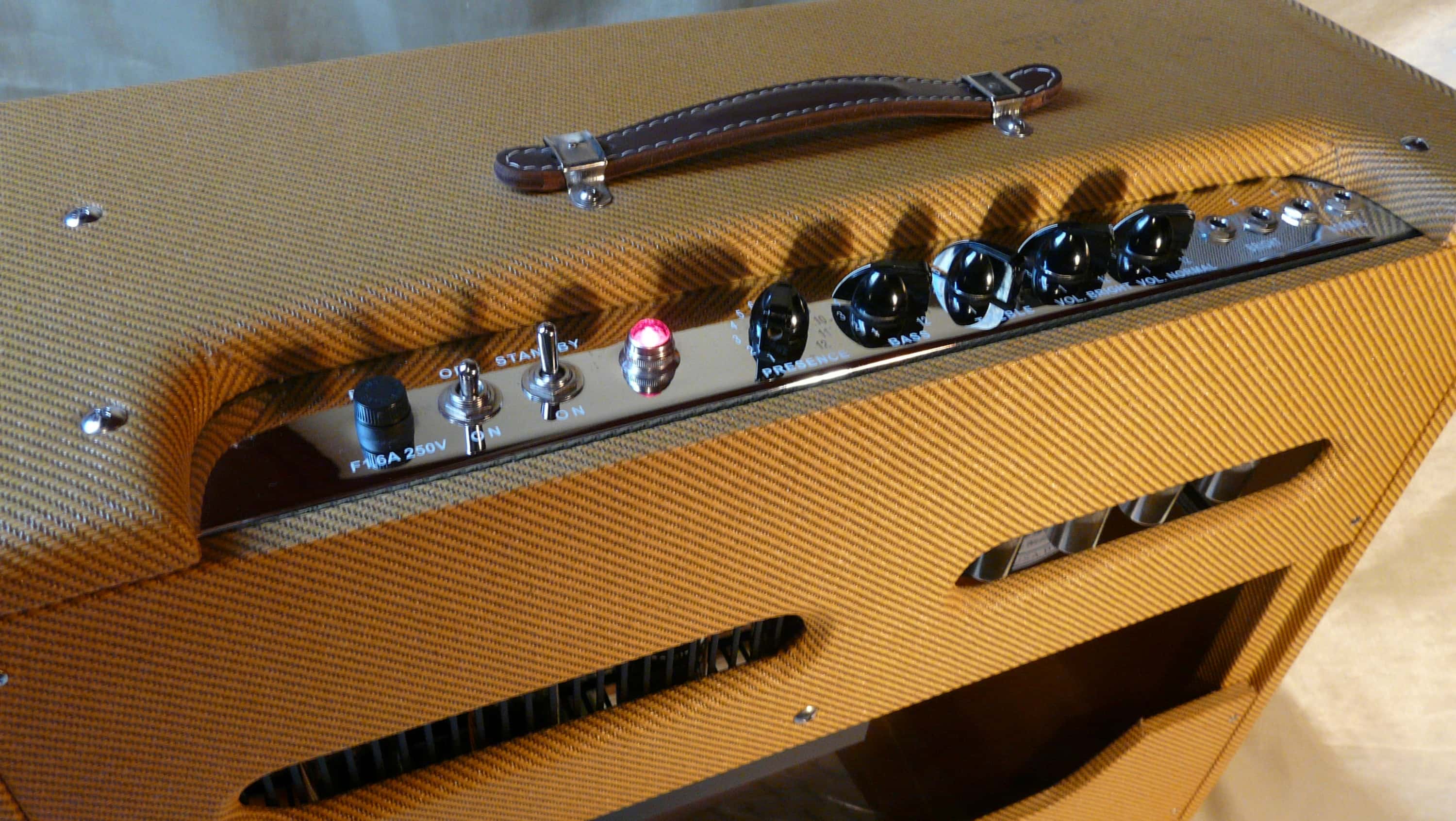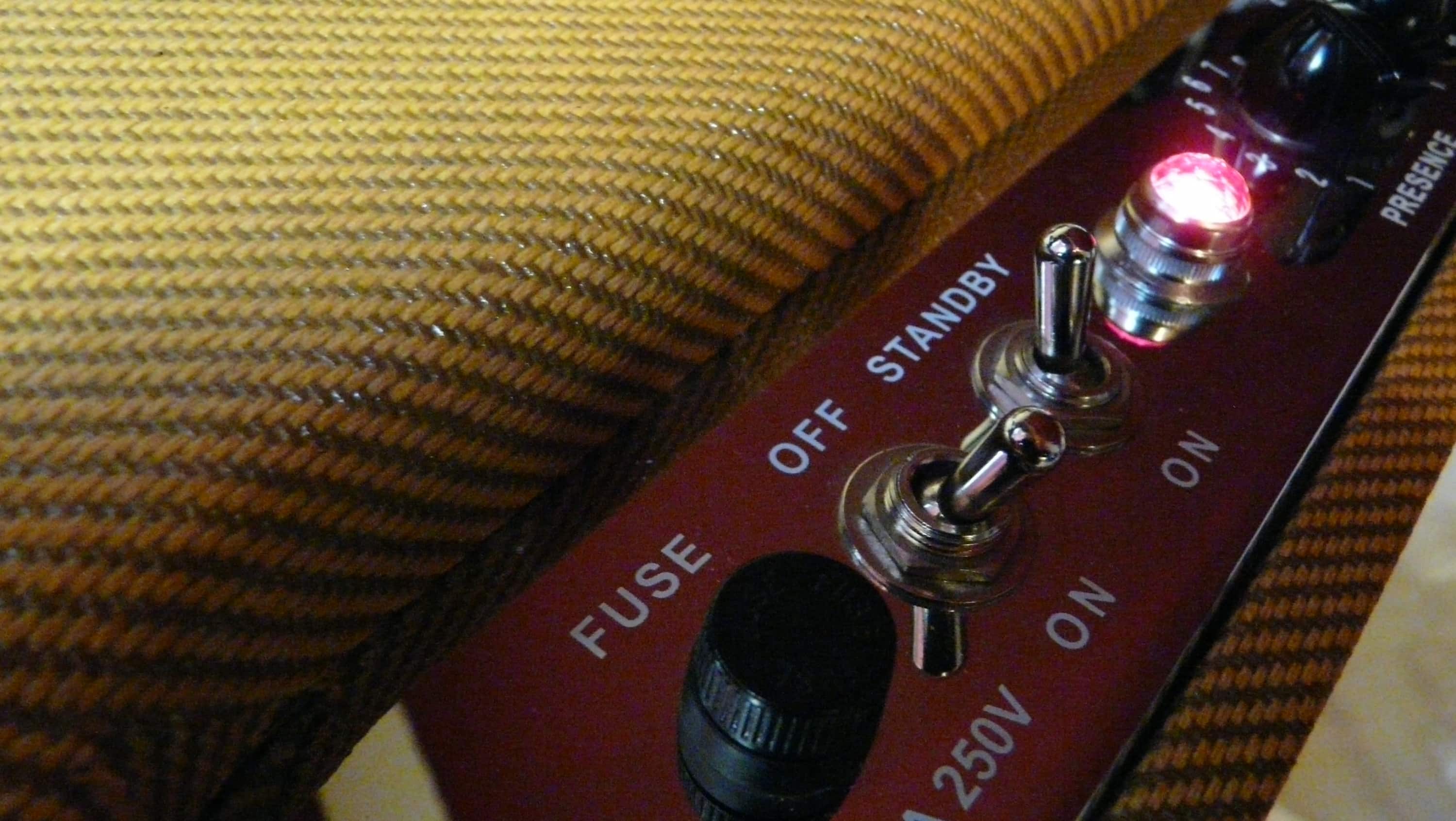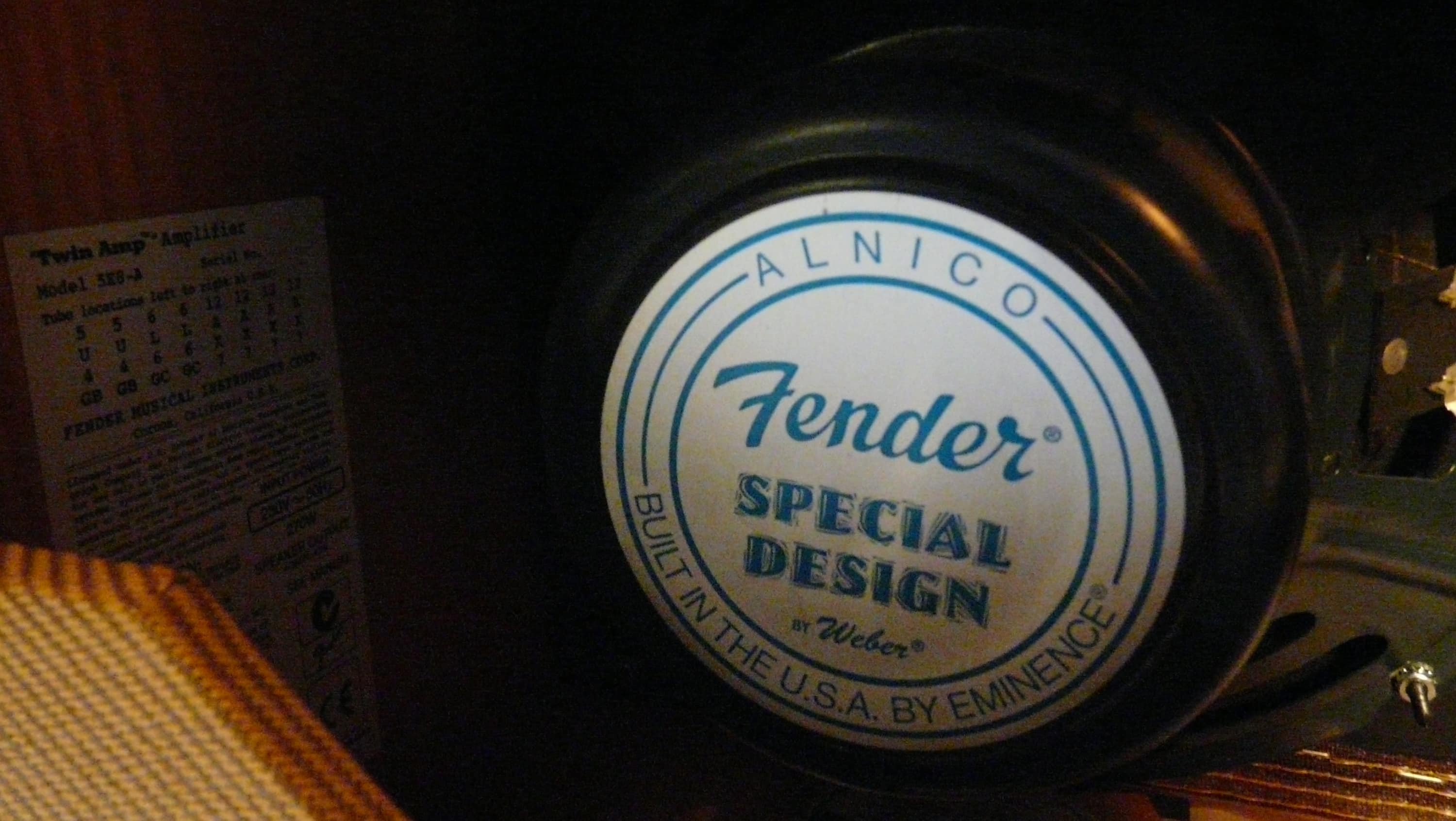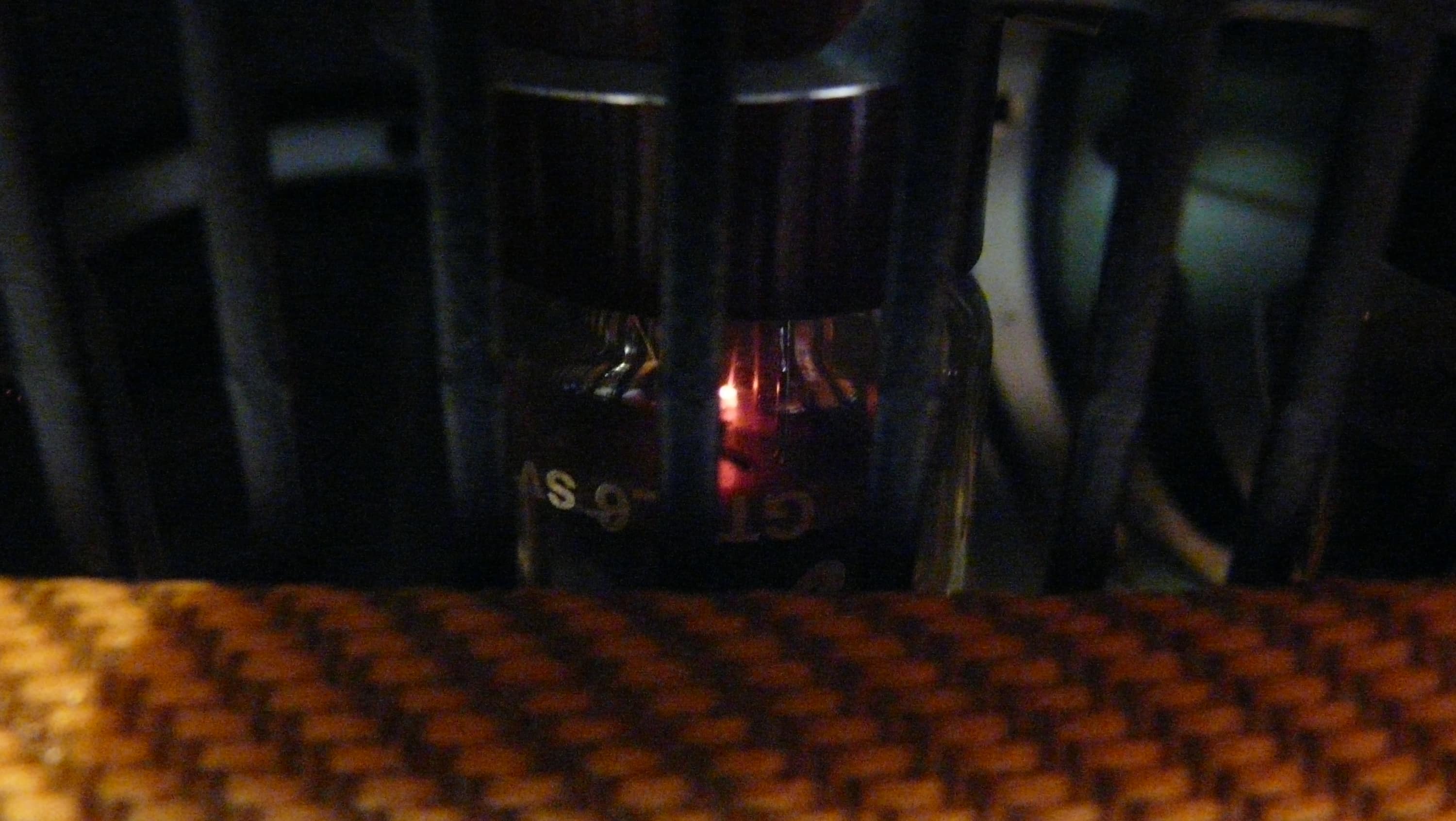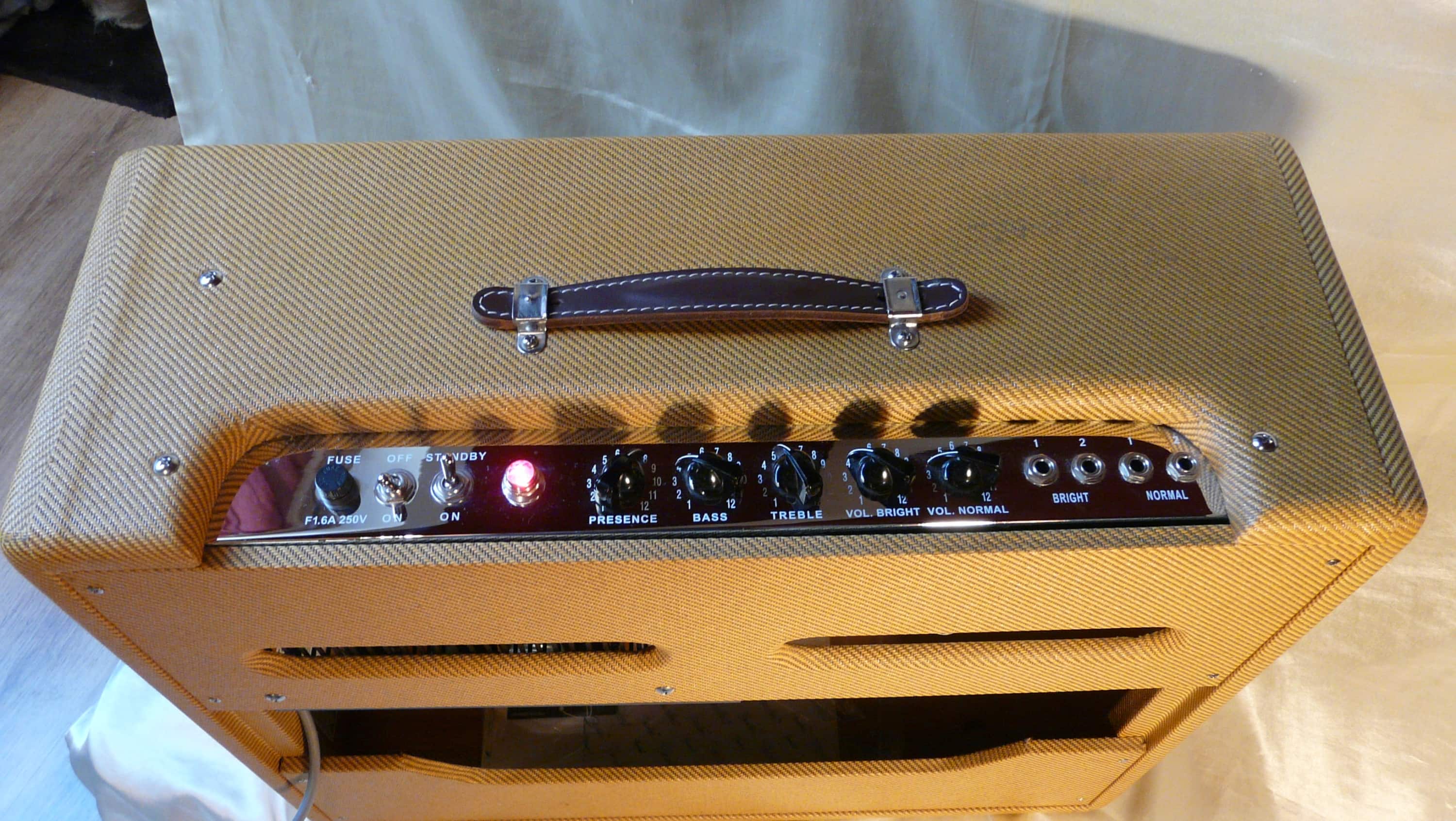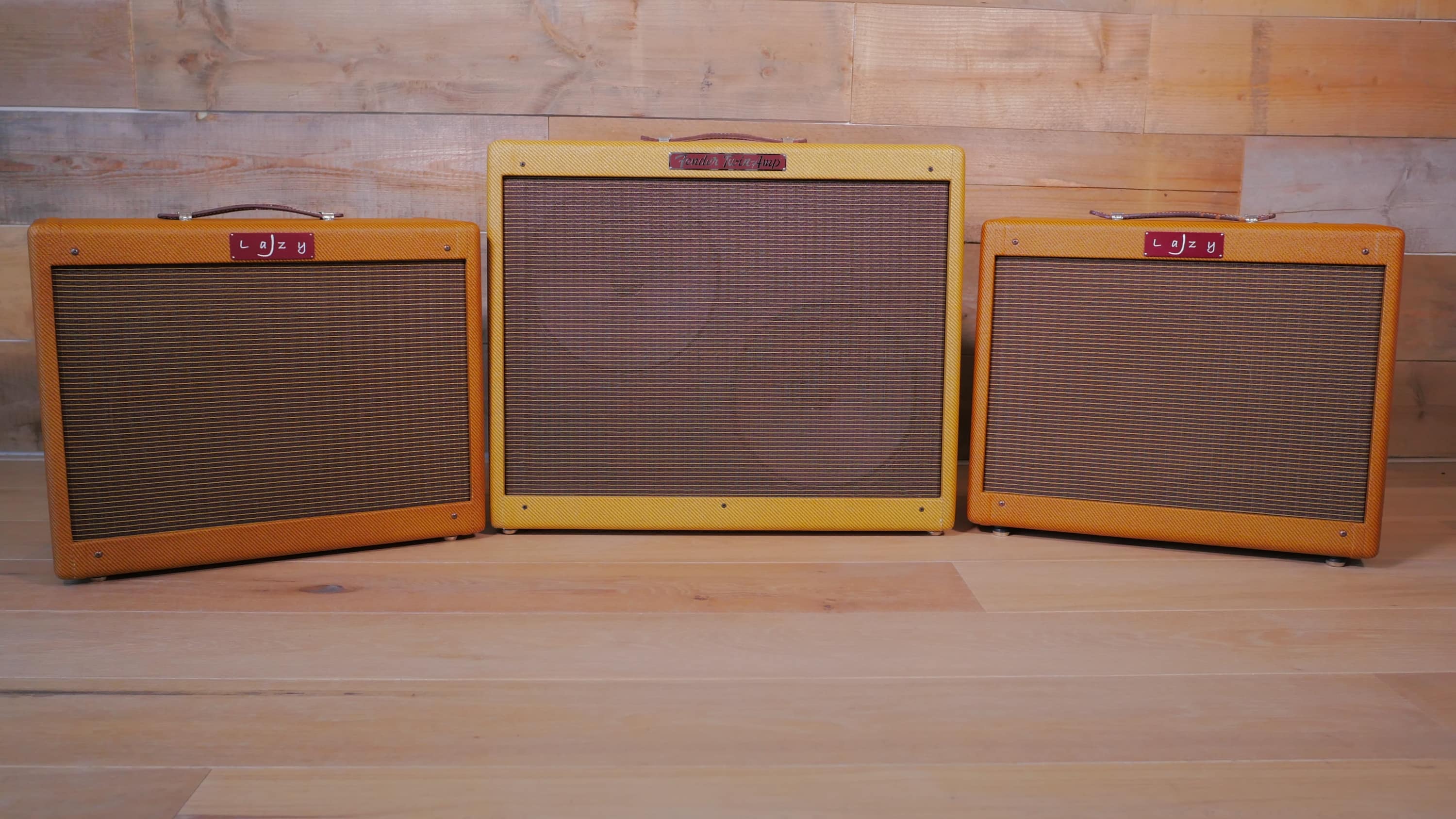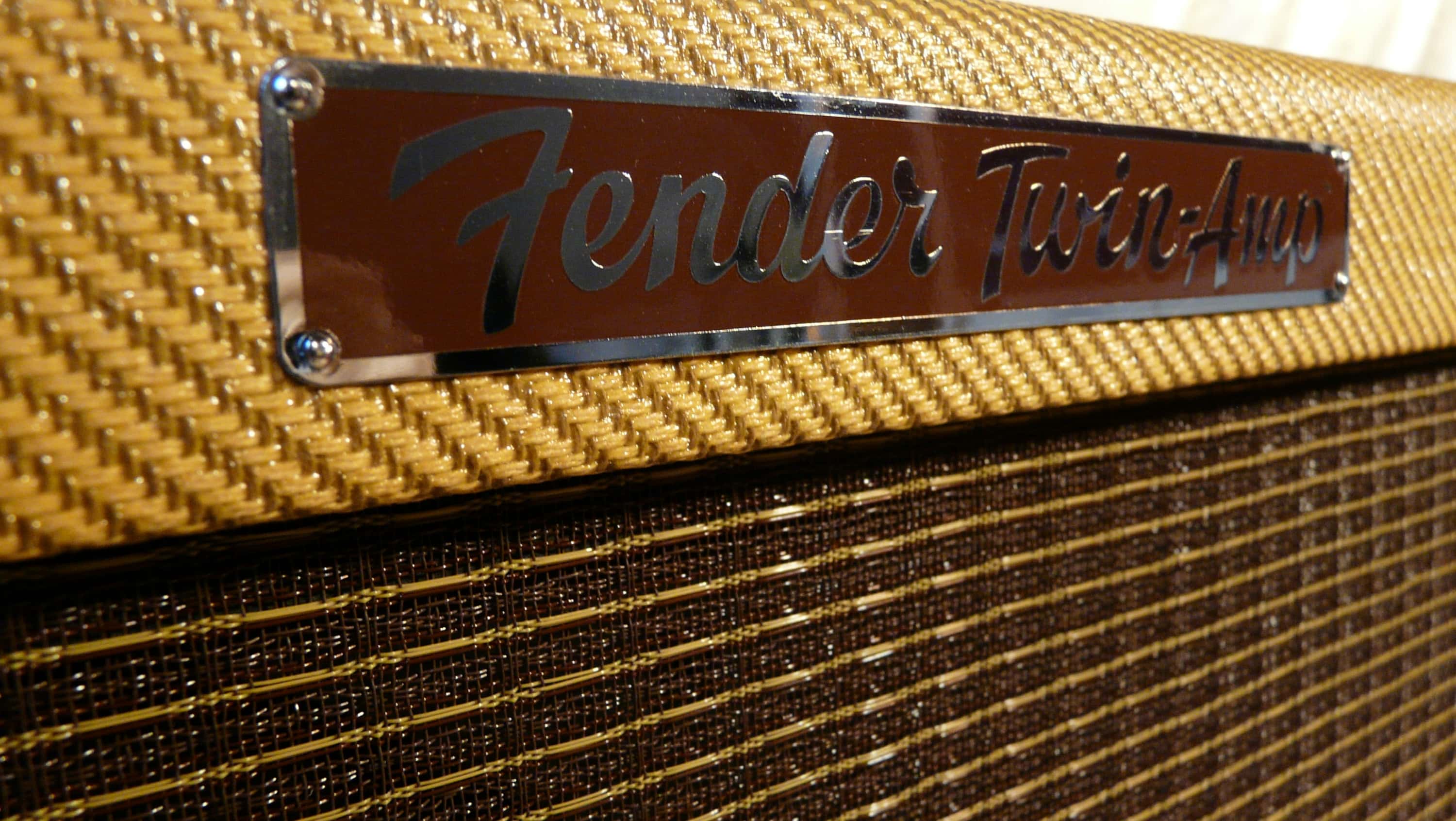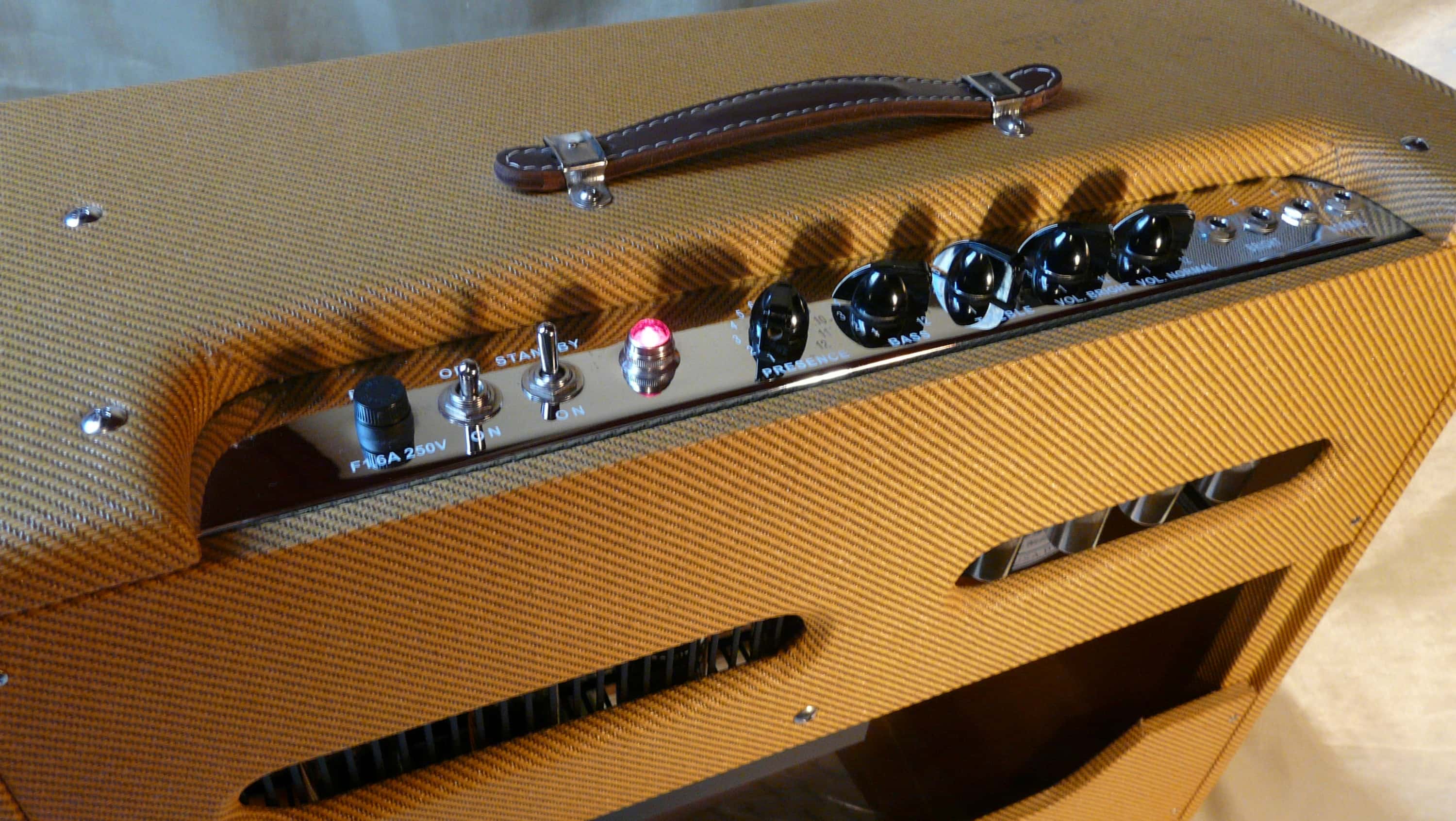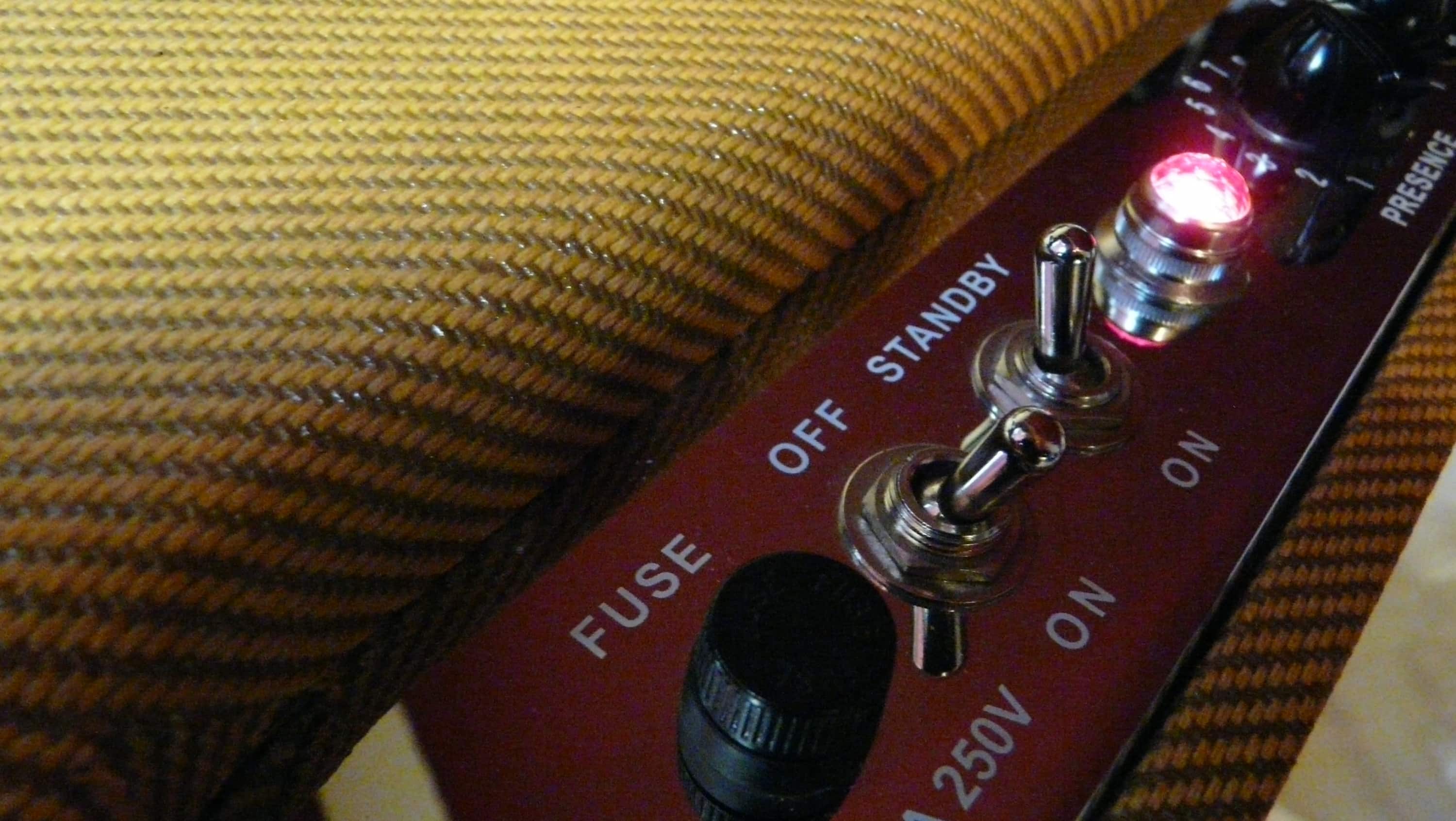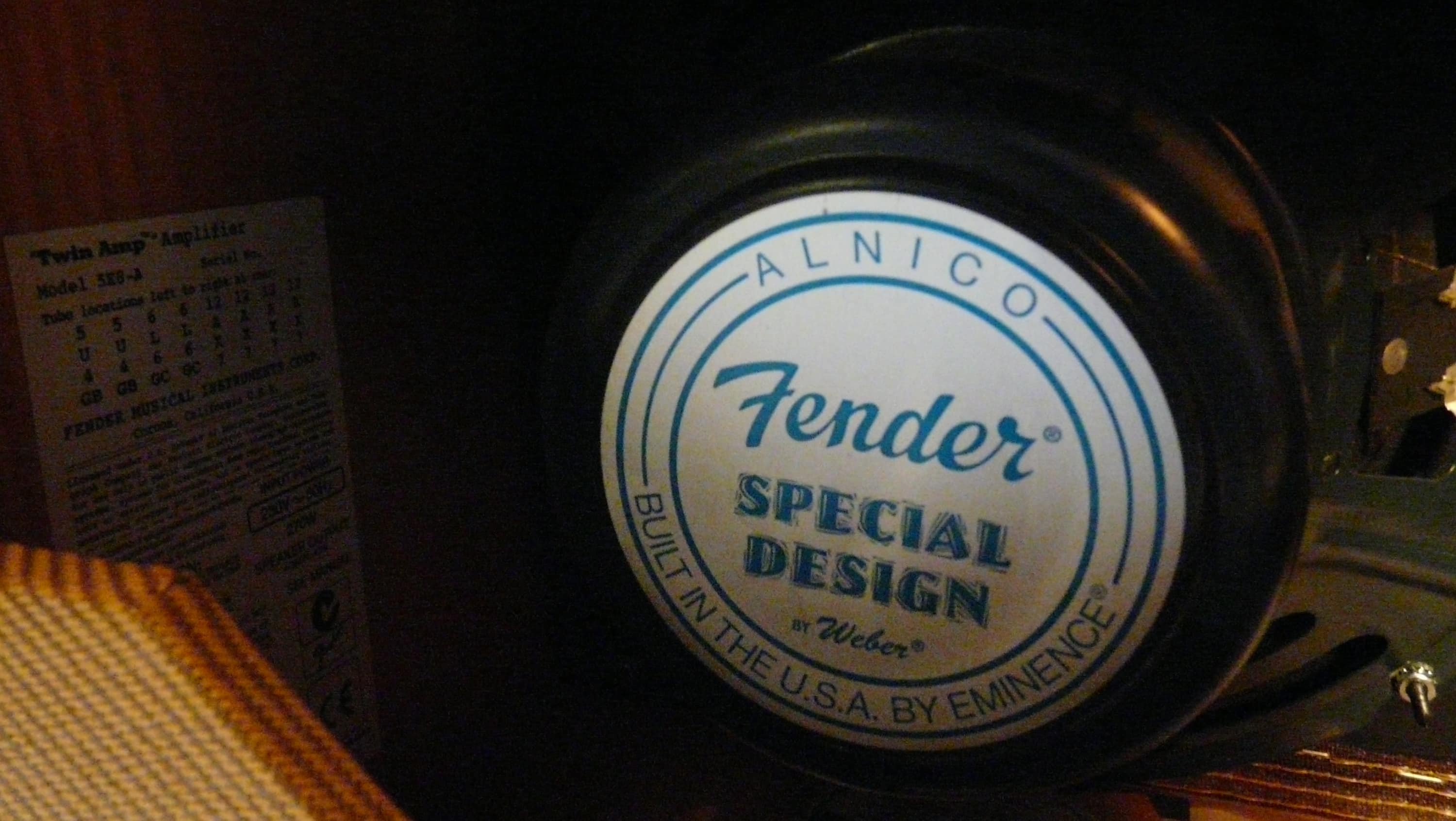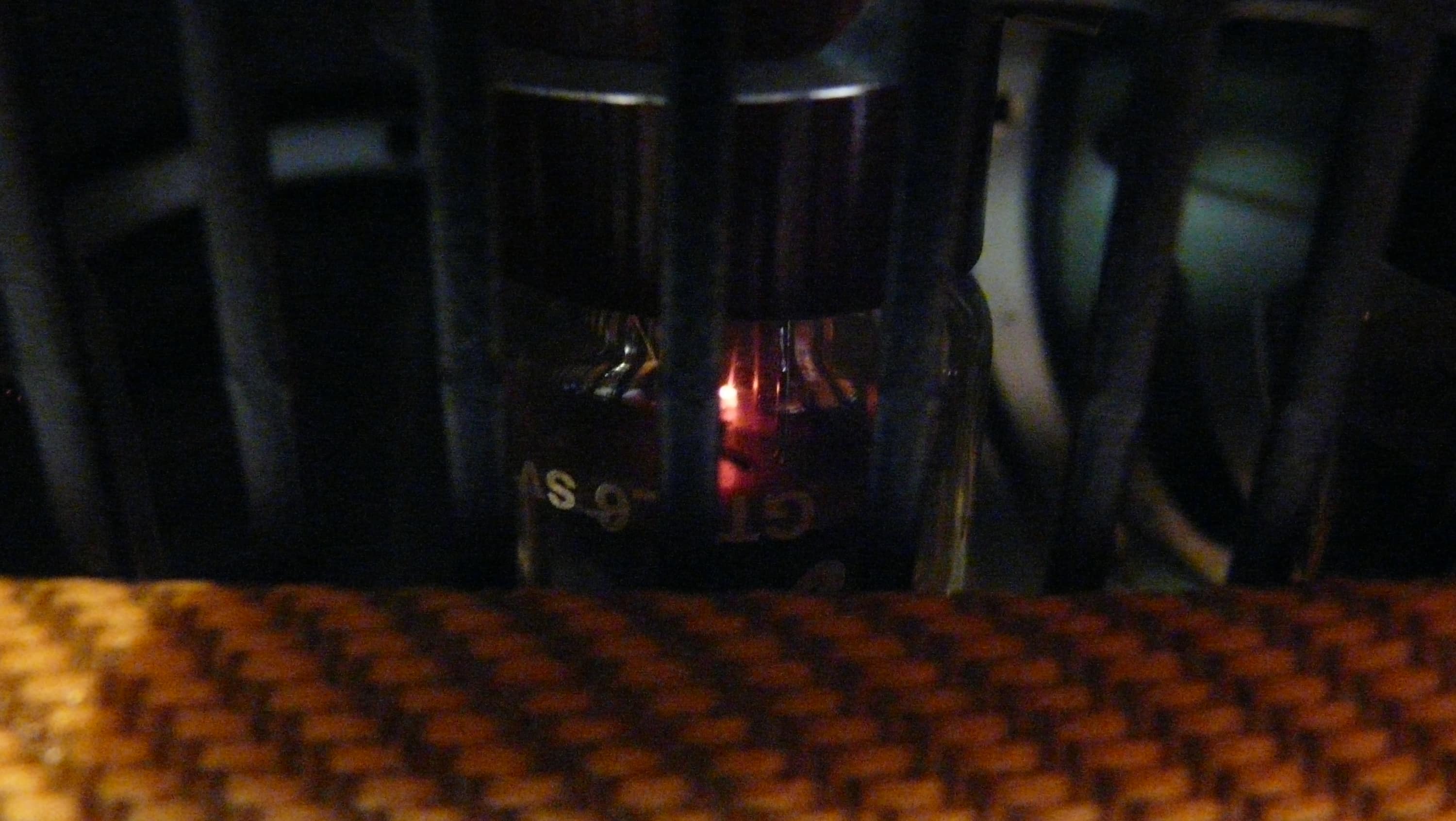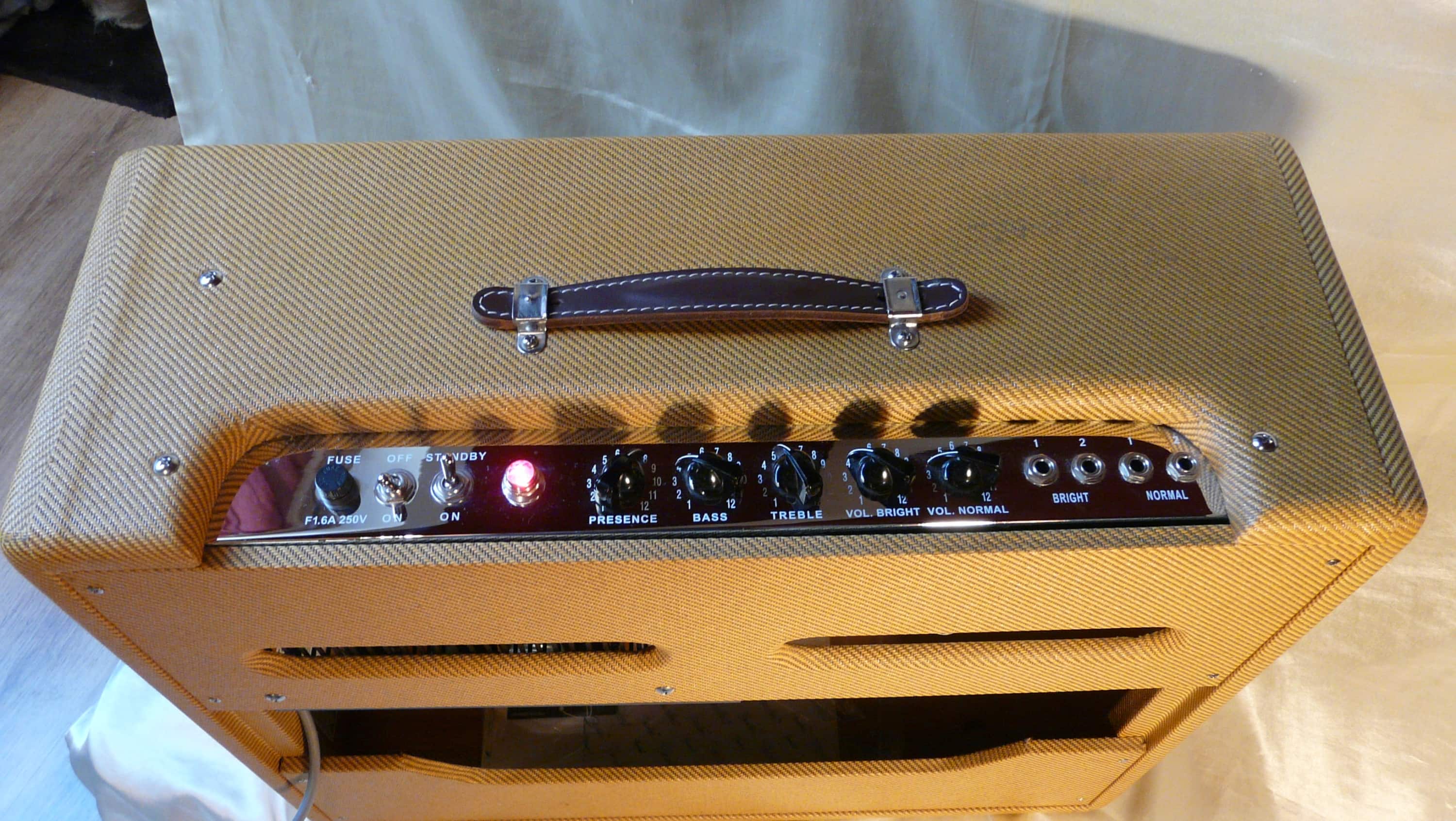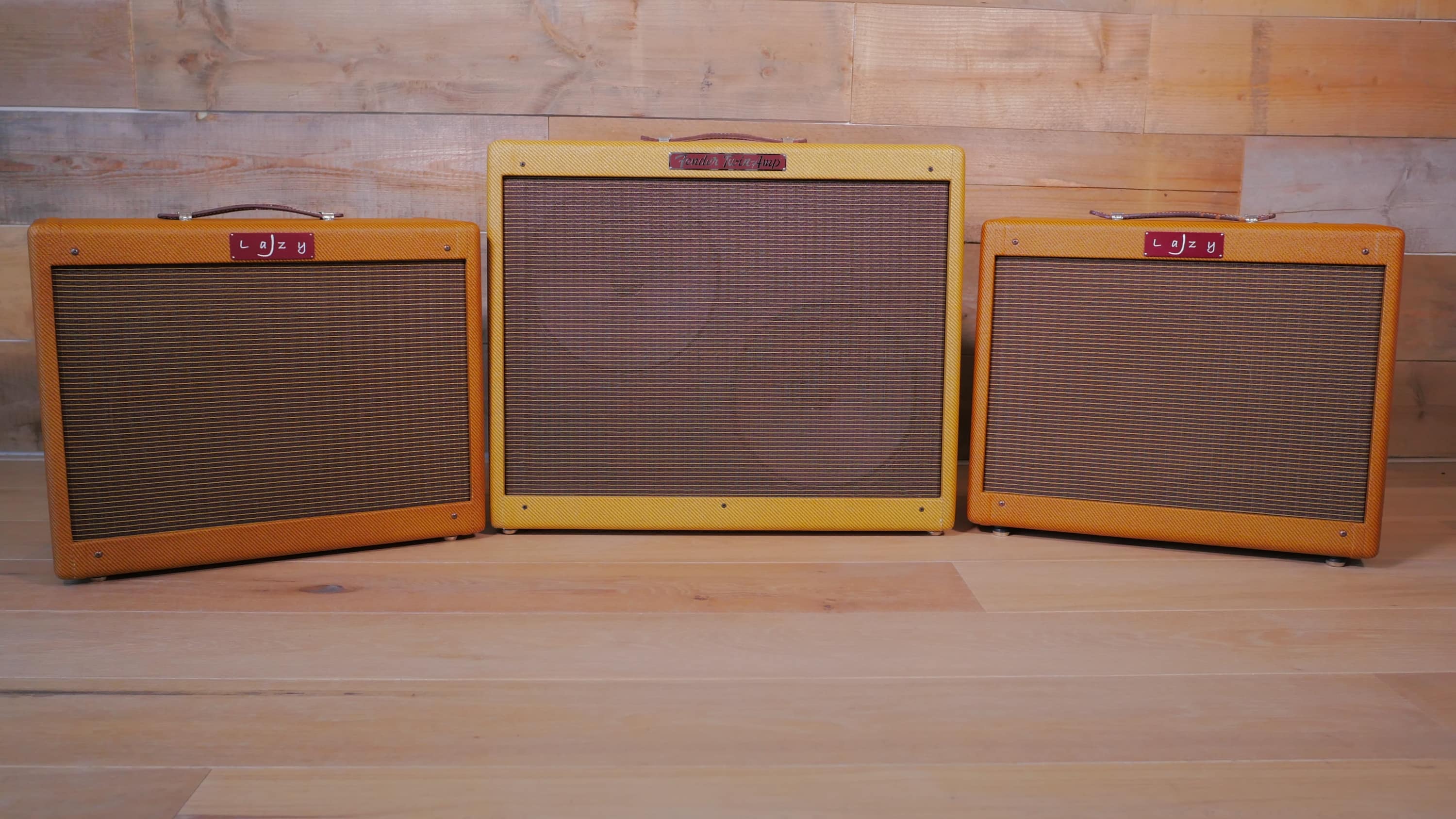 Description
Specs
Features
Description
Meet the '57 Tweed Twin reissue combo amplifier, hand built in the USA at the Fender Custom Shop, circa 2009. This example is from the 1st reissue production series, which is considered by many as the finest vintage replica that Fender has ever made! Not only is this one bad-ass tweed amp, but this Twin comes with provenance/history that sets it apart from all others....It used to live in a rather special place....... a grand house boat studio named Astoria, owned by Sir David Gilmour. 

Sounds:  This 40 watt beauty is capable of all those classic tweed cleans....fat mid-rich drive tones when pushed hard....and warm or bright/ sparkly cleans at lower volumes.  It is an absolute powerhouse of an amp, delivering enormous clean volume levels when required, as well as the most addictive harmonically rich overdrive (depending on where the controls are set). Wind up the treble for example, and you will be rewarded with huge bold dynamic dirty tones that are extremely touch sensitive. A thick round bottom end with delicious crisp highs. Perfect for the blues or jazz....awesome for anything from country /Americana...to all and out classic rock! 

Our "go to" for players that demand the ultimate tweed twin tone without compromise. This combo is quite simply out of this world!




Specs
This 40 Watt/ 4 Ohm combo has 2 x 12-inch Eminence special Ted Weber design Alnico speakers. It is powered by 2 xGroove Tubes  6L6GE tubes and it has 3 x 12AX7 and 1 x 12AY7 in the preamp and 2 x 5U4 in the rectifier. Transformers and choke are from the highly regarded Mercury Magnetics company.

This is an open backed combo made with finger jointed solid pine and covered with lacquered tweed. The dimensions are 520mm/20.5"(h) x 622mm/24.5"(w) x 276mm/10.87"(d) and the weight is 25.5kg (56lb). Hand Built in the USA.
Features
The classic 5E8A (aka "low powered") Tweed Twin circuit. This 40 watt all valve point to point/hand wired combo amplifier is a thing of beauty both inside and out. Components and construction are of the highest quality: a marriage of delicious sound and high reliability. The two Ted Weber designed Eminence alnico 12" speakers exhibit gorgeous bell-like tones, together with a tight but full low end, balanced mid range and a clear top end.  The dual 5U4 rectifier arrangement further assists this amp's bold dynamic response. 

An amp with simple operation, and a simple layout: 5x chickenhead knobs (all going up to 12) There are separate bright and normal channels, each with their own preamp circuit. It has separate volume controls and two inputs (hi and lo).  Then the treble, bass and presence controls which are common to both channels. These channels can be linked  (jumpered) to push both preamps simultaneously.  Ease up the bright channel volume for more shimmer and shine...or do the same with the normal channel volume for more warmth and weight to your sound. The best of both worlds! 
              
---
Prices
This is the price per unit per day. We offer a multiple day discount, so rent an amp for two days f.i. and you will receive a 20% discount on the normal daily price. For longer term renting please contact us.