Two iconic Plexis in one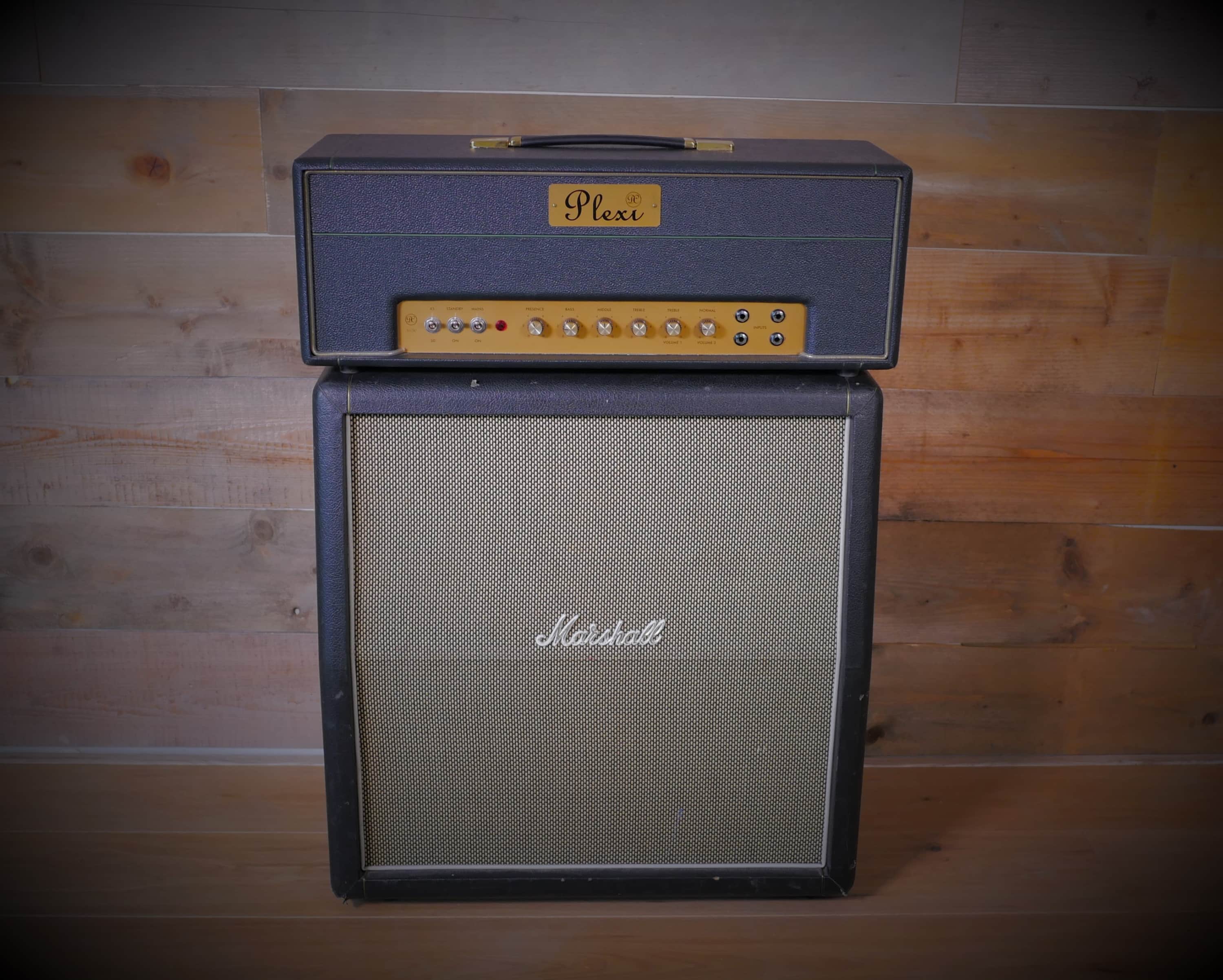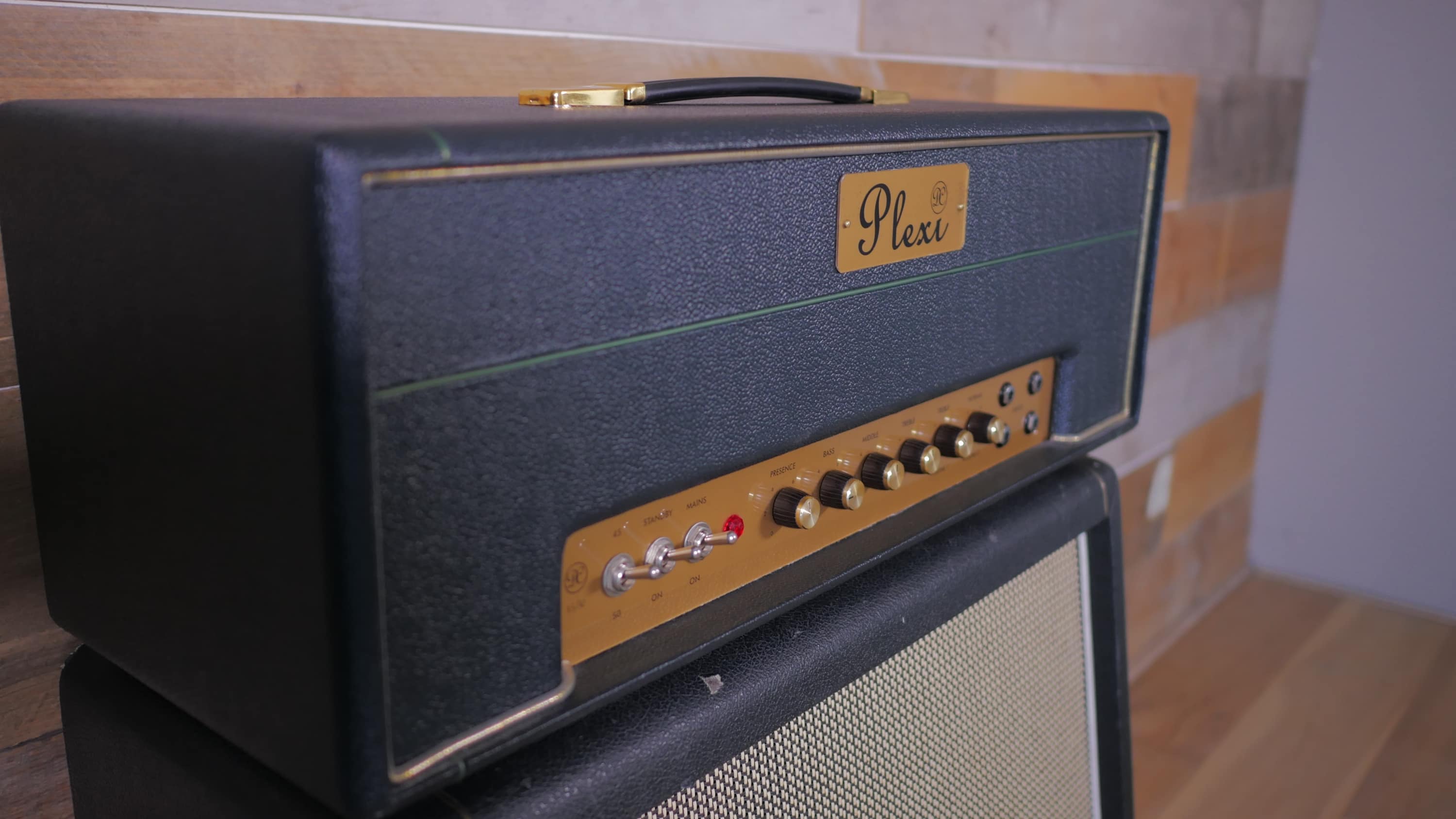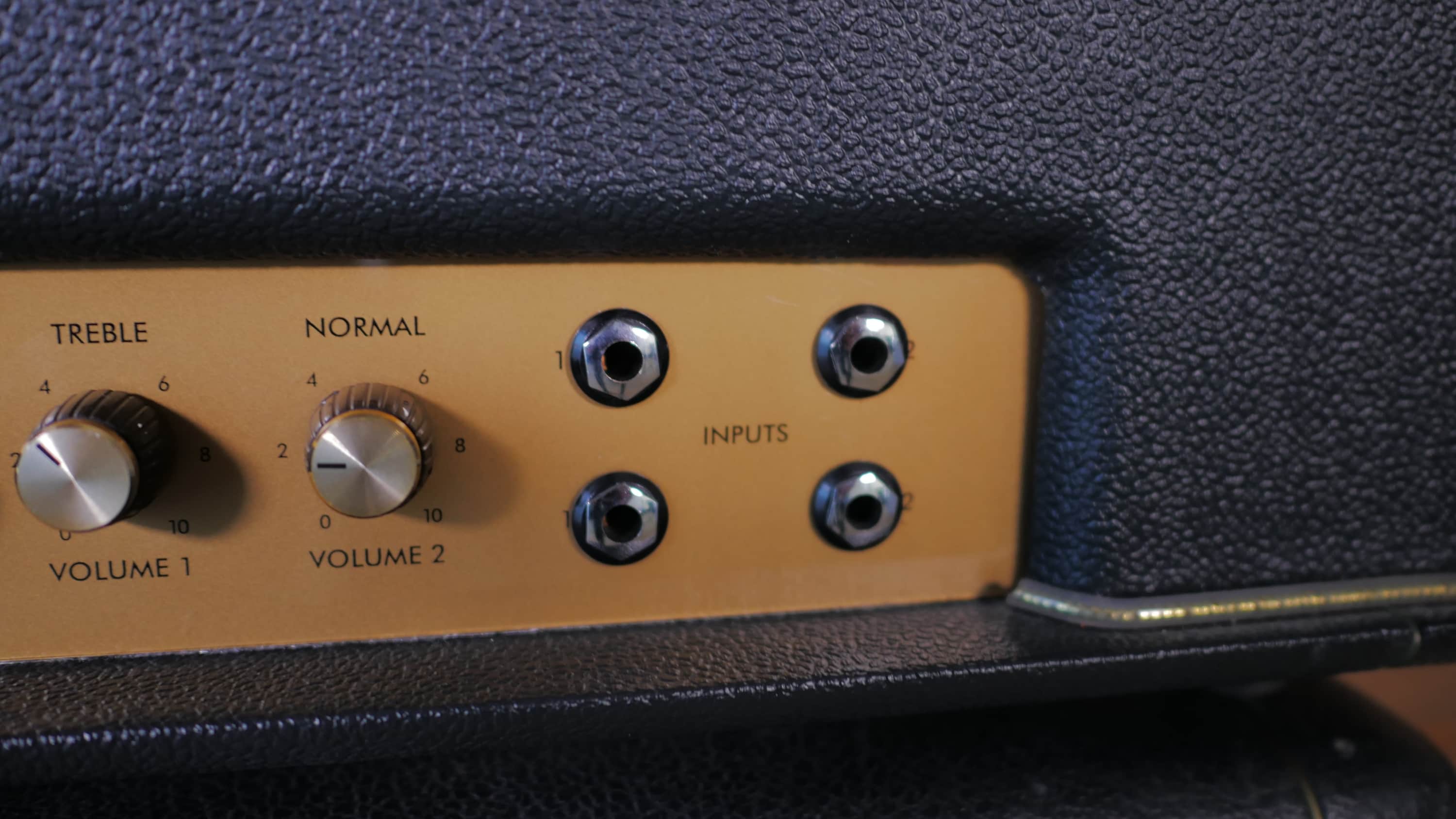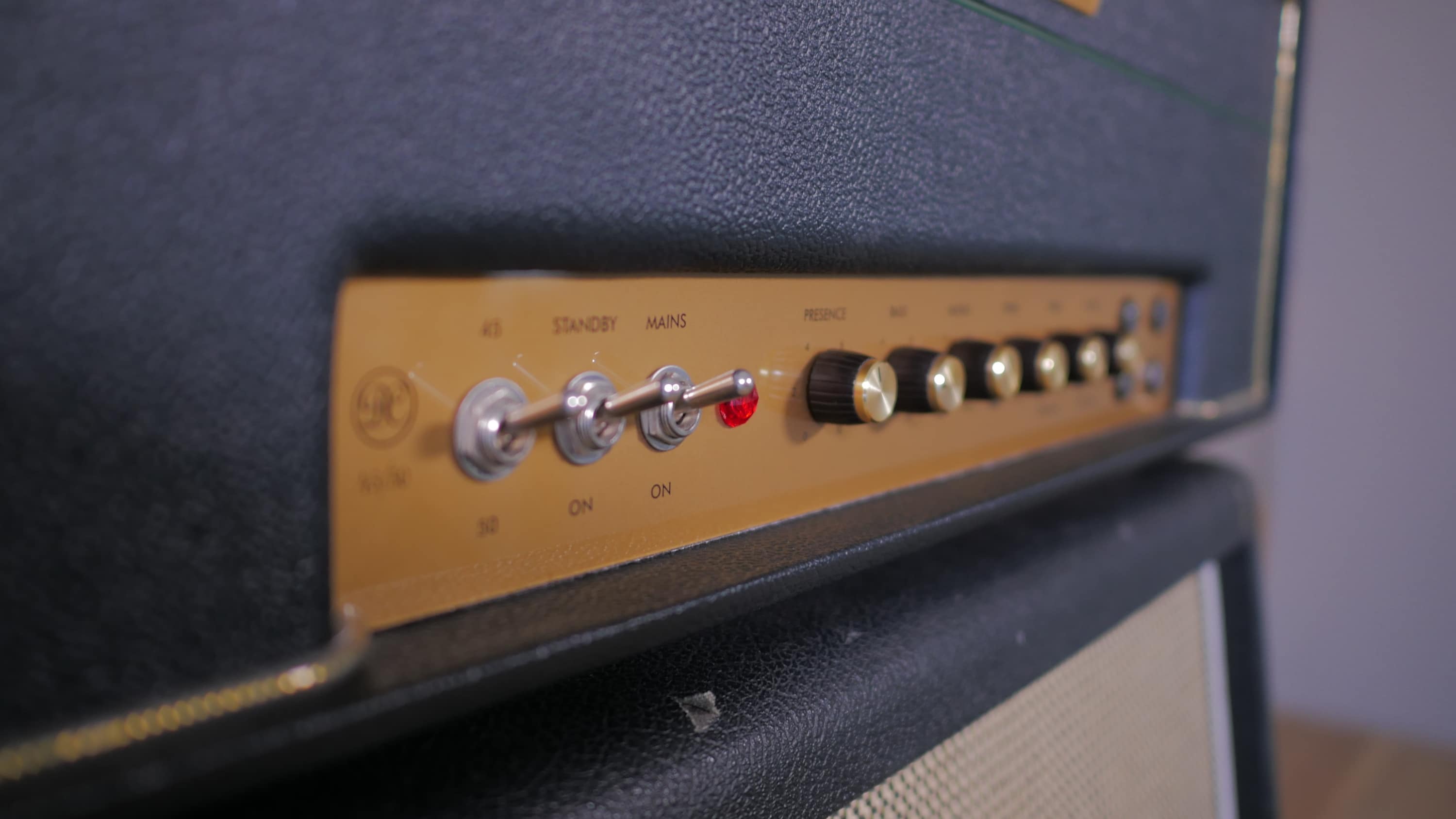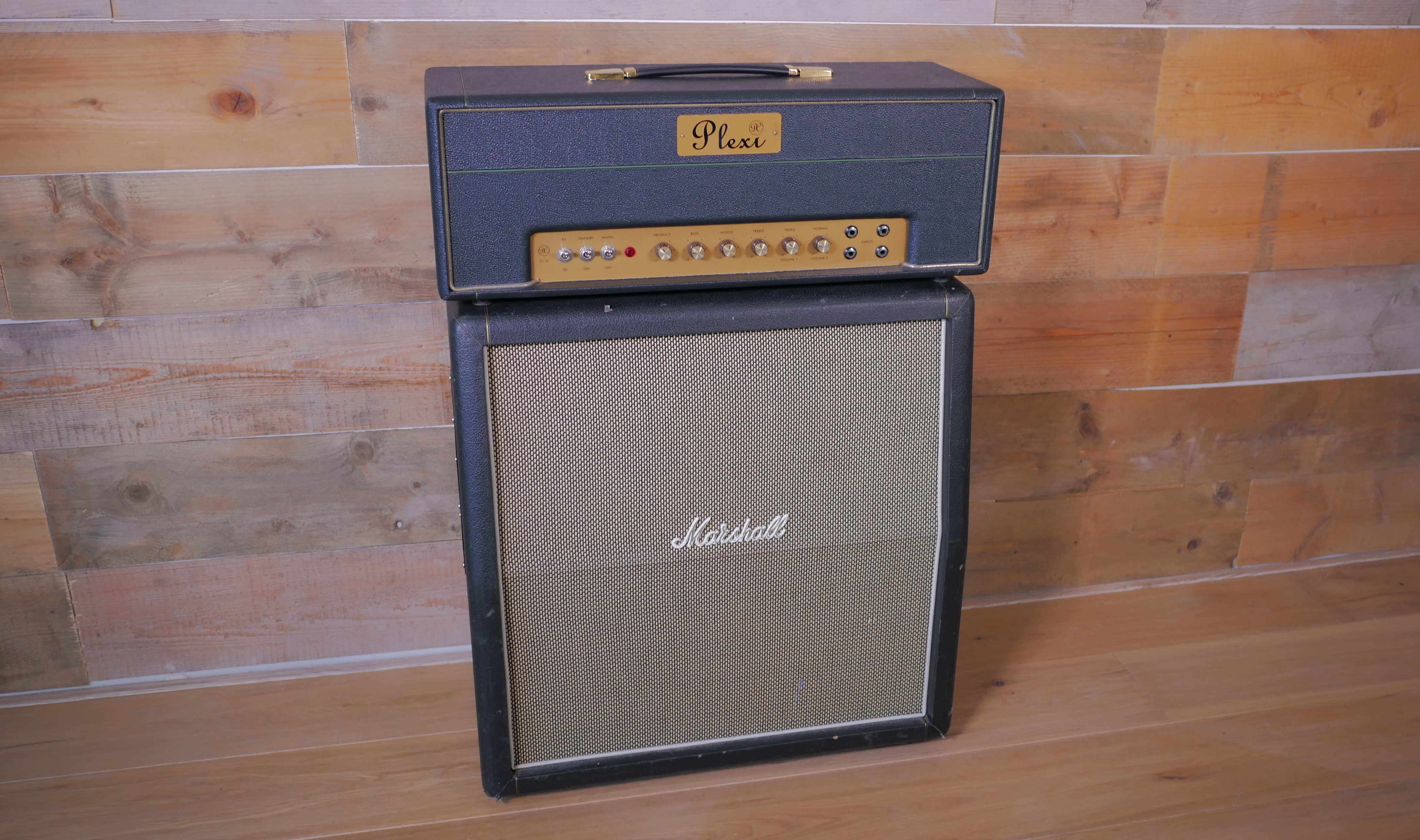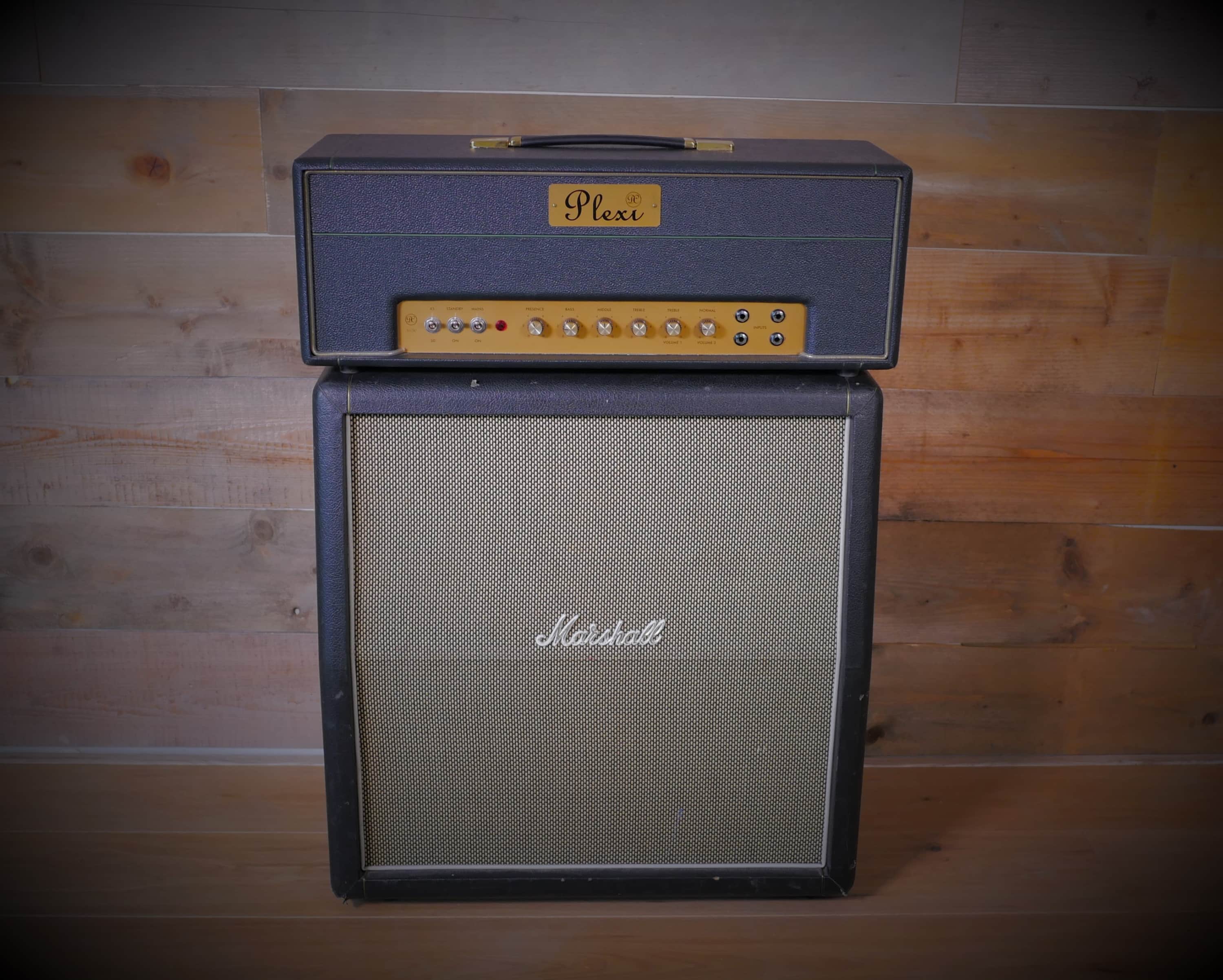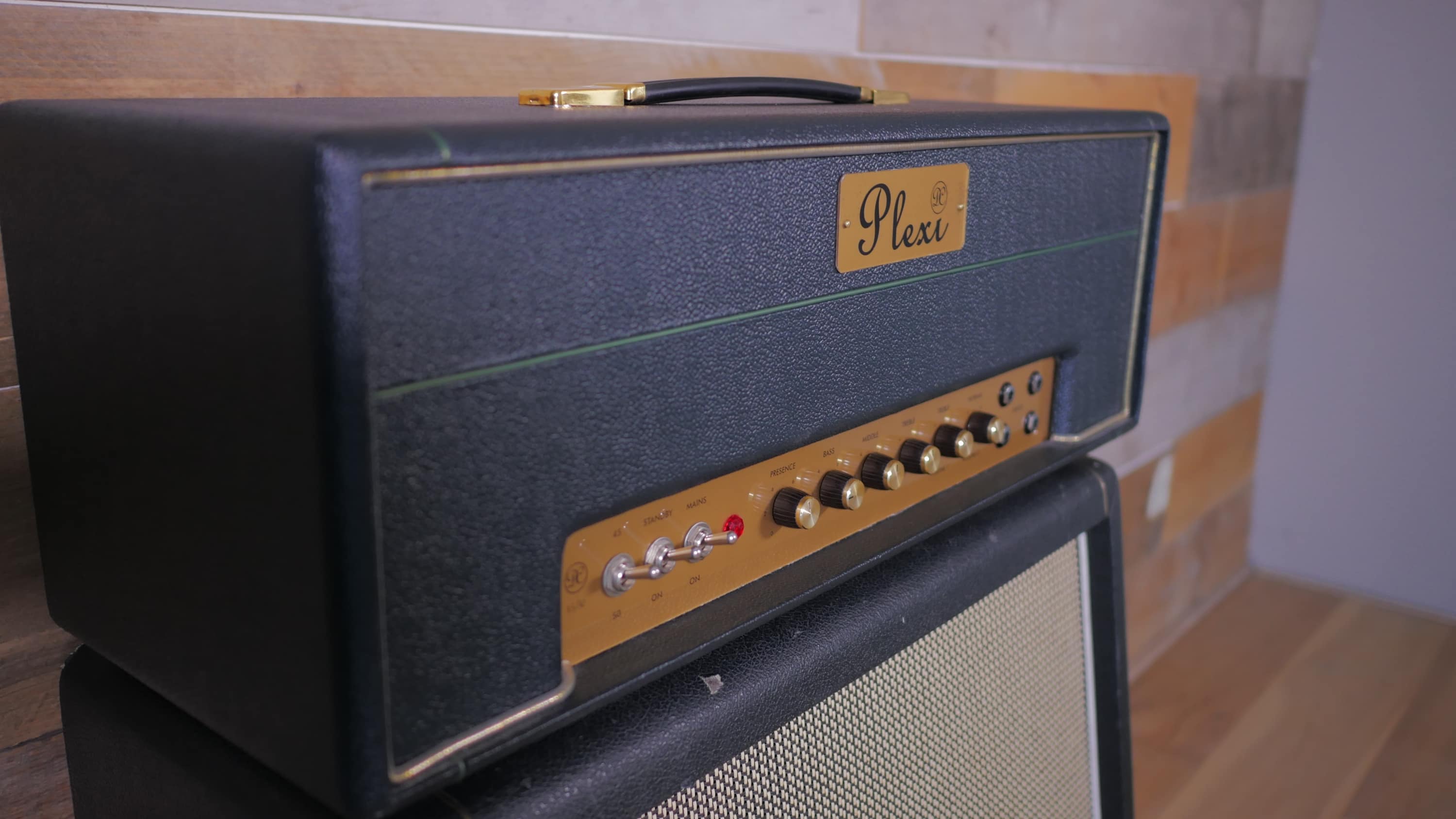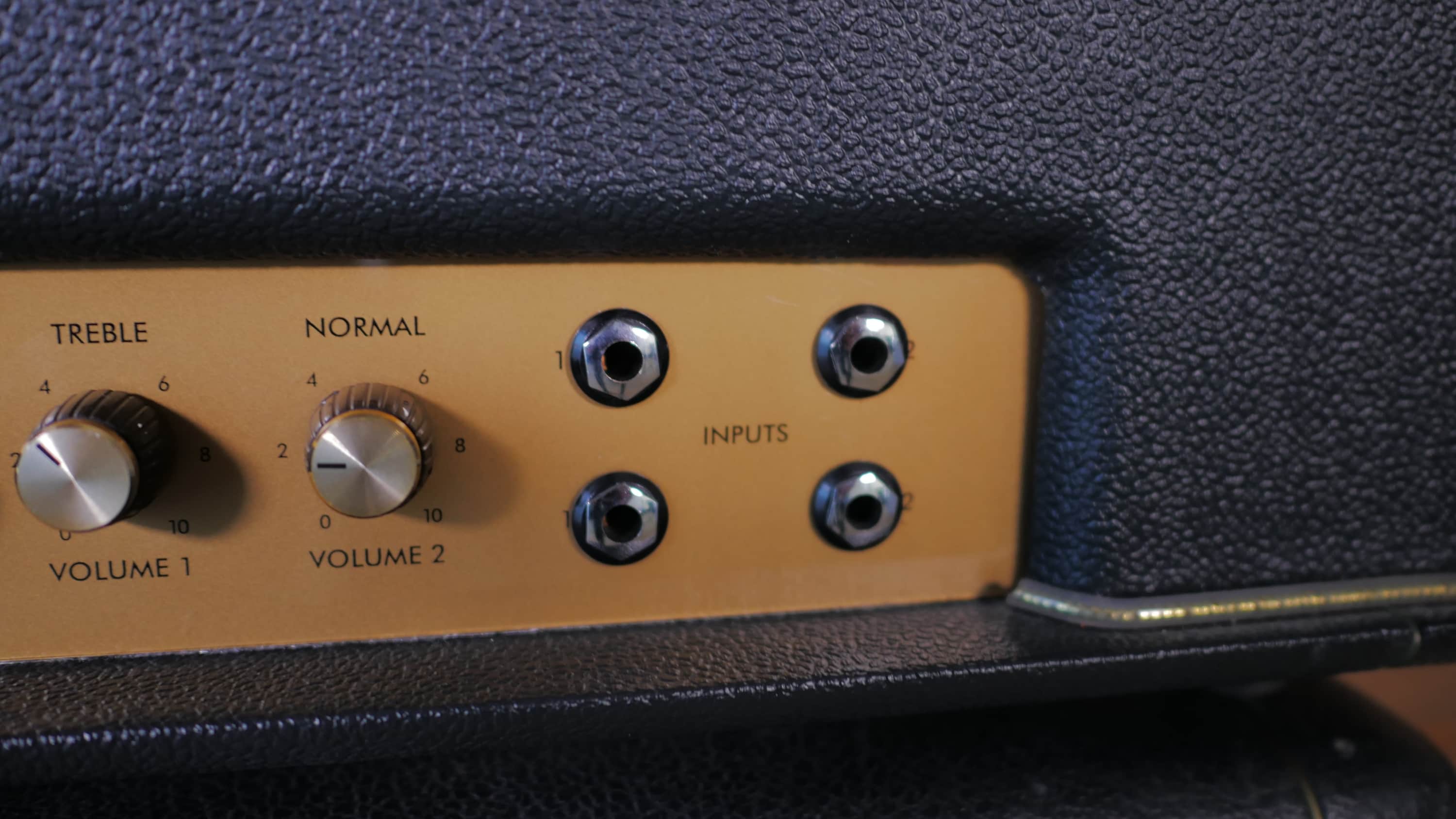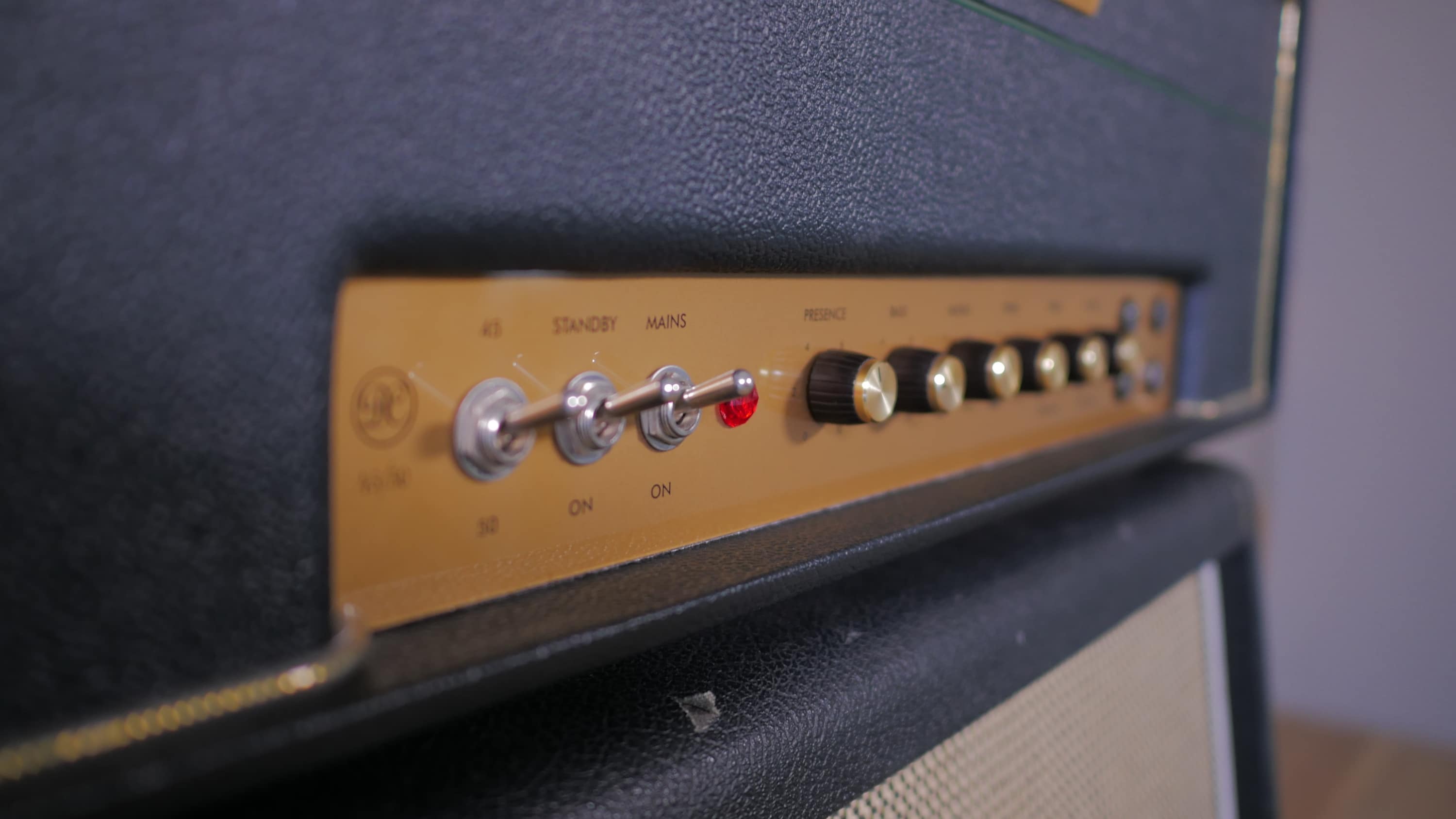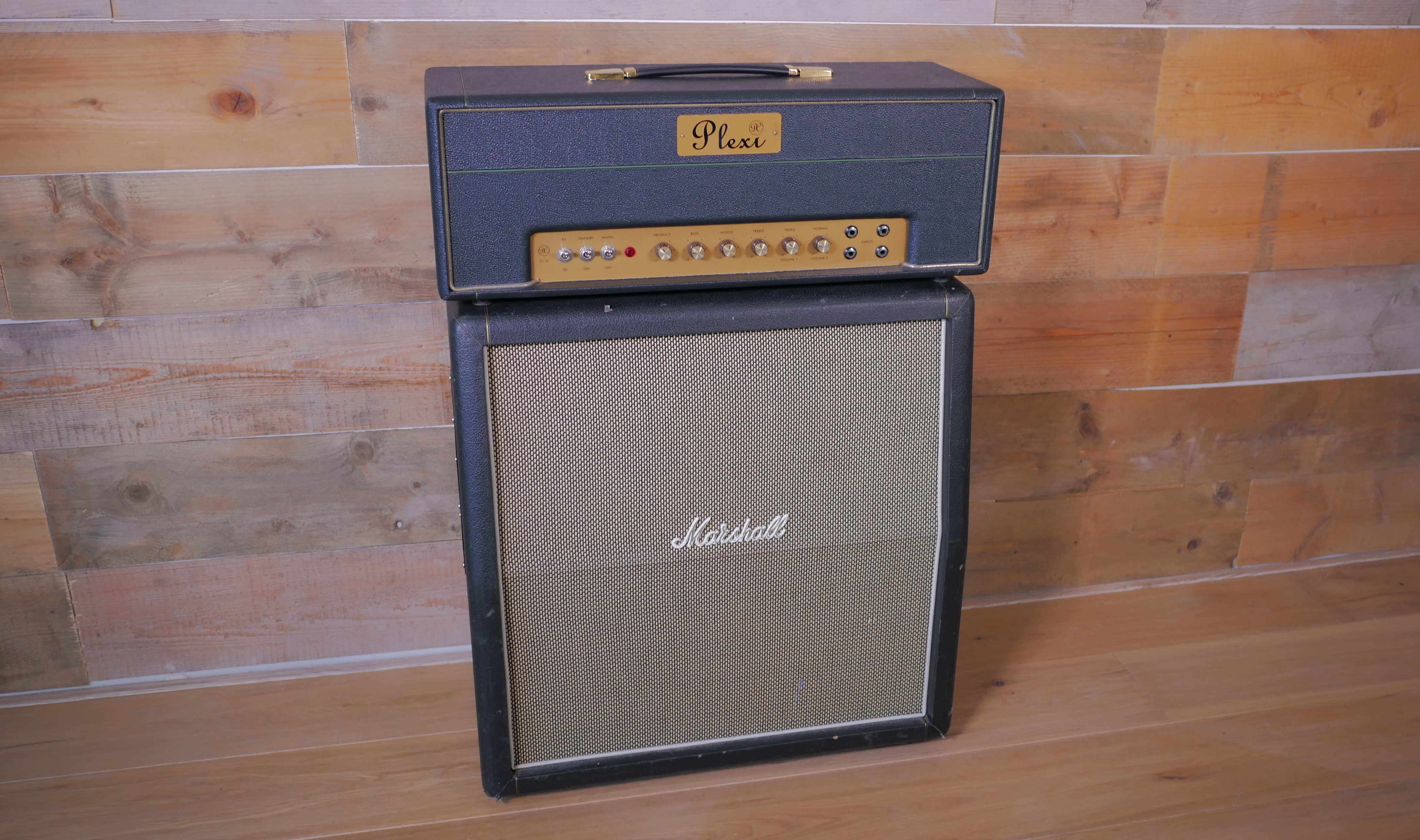 Description
Specs
Features
Famous users
Cab options
Description
Handbuilt by Denis Cornell, a living legend in UK guitar amplification, the Cornell Plexi 45/50 embraces the essence of the two most coveted of all vintage Marshall amplifiers; the JTM 45 and the JMP 50. 

Dennis was approached by vintage Marshall fans to build a Plexi clone. However he likes to create, not clone. Plenty other builders do that already! There was only one way Denis was going to do this: by improving upon the original!  His goal was simple: to nail the Plexi tone, whilst eliminating any inconsistencies.

Cornell has taken the design to its finest point and has captured the ultimate tone of the golden era of the Plexi. The 45/50 delivers consistently from the beginning to the end of each show/session. Want the bluesy sag and smooth compression with bloom and harmonics of a wound up JTM (with valve rectifier)? Check! Want that bolder crunch with a little more attack  à la JMP for more of a hard rock tone (with solid state/ diode rectifier)? Check!

Quite simply, this Plexi sounds and feels incredible! Delicious creamy overdrive, gorgeous cleans when you want them....incredible dynamics and note separation, even when driven hard! Our ultimate Plexi!
Specs
This Plexi offers 14, 45 or 50 Watt power options. (The low power switch is located on the back panel next to the impedance selector. The 45/50 switch is on the front control panel).  It can be switched between 8/16 Ohms and has 2x speaker outputs.This head is powered by 2 x EL34 tubes and it has 3x NOS 12AX7/ECC83's in the preamp and a  GZ34/ 5AR4  (NOS Philips /Mullard rectifier tube).

The colour is green on black (vintage). The dimensions are 230mm/9"(h) x 660mm/26"(w) x 230mm/9"(d) and the weight is 17kg (37.5lb). Hand Built in the UK in 2008
Features
This all valve hand wired amp head has all the standard controls of a vintage Plexi, plus a few really useful extras!  

It has a 45/50 Rectifier Select Switch (45 for Valve/Tube /JTM type response and 50 for SS/Diode rectifier for the later JMP type response). 

Low/ High power switch: you can turn the overall output power down, whilst still retaining natural overdrive with all the harmonic complexity intact. (This differs from most low power switching options, which tend to use a resistor based solution. The 45/50 power reduction is achieved by reducing the B+ voltage in the power tubes. The amp does not need to work so hard to get to those addictive overdrive and distortion tones!)

So........... picture this...You are all setup and ready to go for soundcheck.  You play your usual favourite power chords . Krang!!!! "OMG that sounds good" you think to yourself with enormous joy! Then come the words through your monitors...."You're gonna have to turn right down...you are way too loud" 
So.........45 or 50 watts too loud to get your sound on stage? Then flip the power down to a much more realistic 14 watts!  This low power option separates this plexi from the rest....It still retains that visceral "M" roar but at studio/ engineer friendly levels! Happy sound engineer....and you get to finish the show/session with most of your hearing intact! 
Famous users
Some famous users of Cornell amps include:

Robin Trower
Eric Clapton
Wilko Johnson
K T Tunstall
Alex Turner
The late Gary Moore
Noel Gallagher

A list of Cornell users can be found at cornellamps.com/artists
Cab options
We recommend renting any of the following speaker cabs to accompany the Cornell Plexi 45/50 head:

Marshall 4x12 TVÂ (Tall Vintage) closed back cabinet with UK made Celestion G12M 25 watt "Greenbacks"
Marshall 4x12 Original  1970's vintage cabinet with original Celestion G12 M 25 watt "Blackbacks"
65 Amps Blue Line 2x12Â semi-open backed cabinet fitted with 2 x Celestion Alnico Cream 90 watt speakers
Zilla Super Fatboy 2x12Â Closed or open-backed (removable panel) with 2x Fane speakers (1xF70 Ceramic 70 watts , 1xA60 Alnico 60 watts).
---
Prices
This is the price per unit per day. We offer a multiple day discount, so rent an amp for two days f.i. and you will receive a 20% discount on the normal daily price. For longer term renting please contact us.