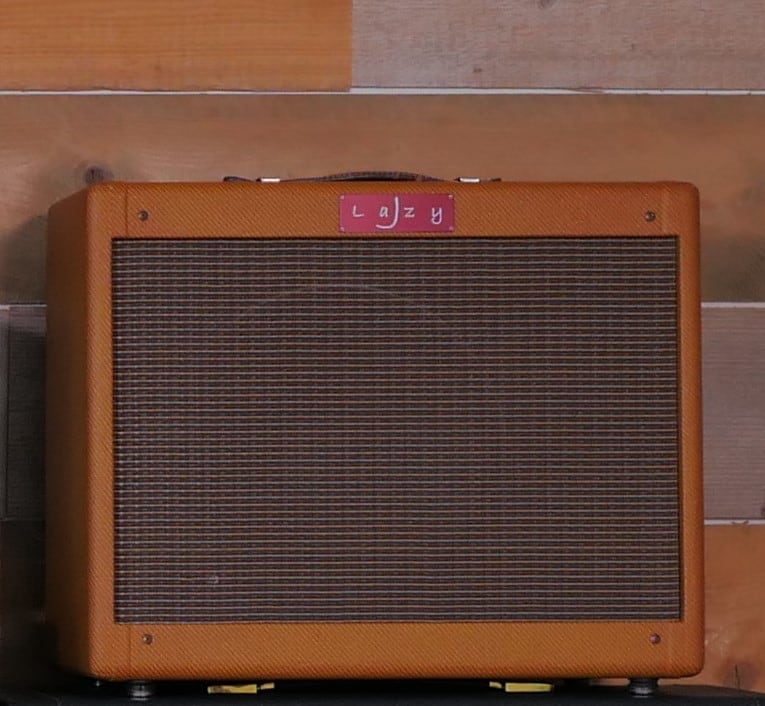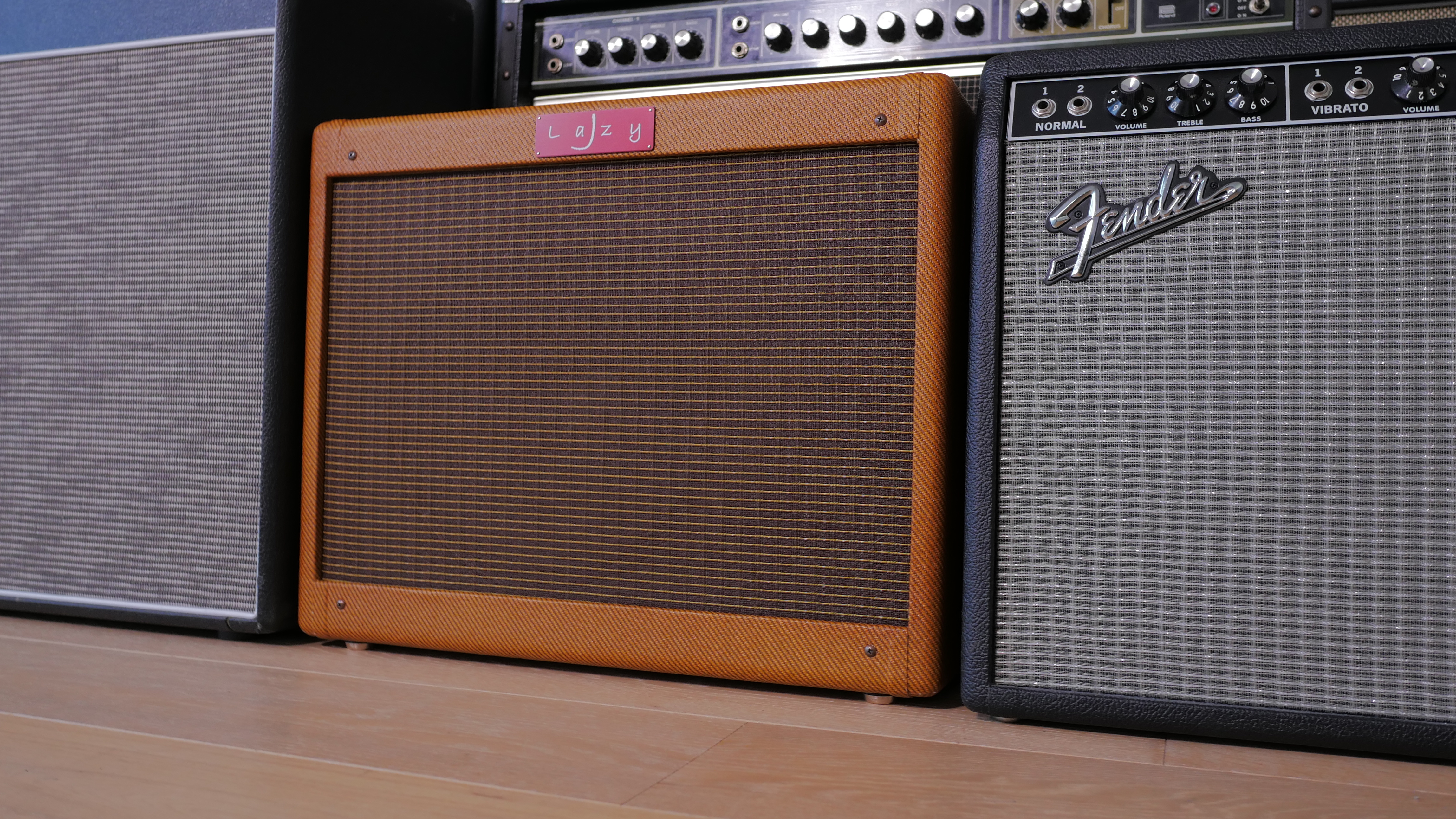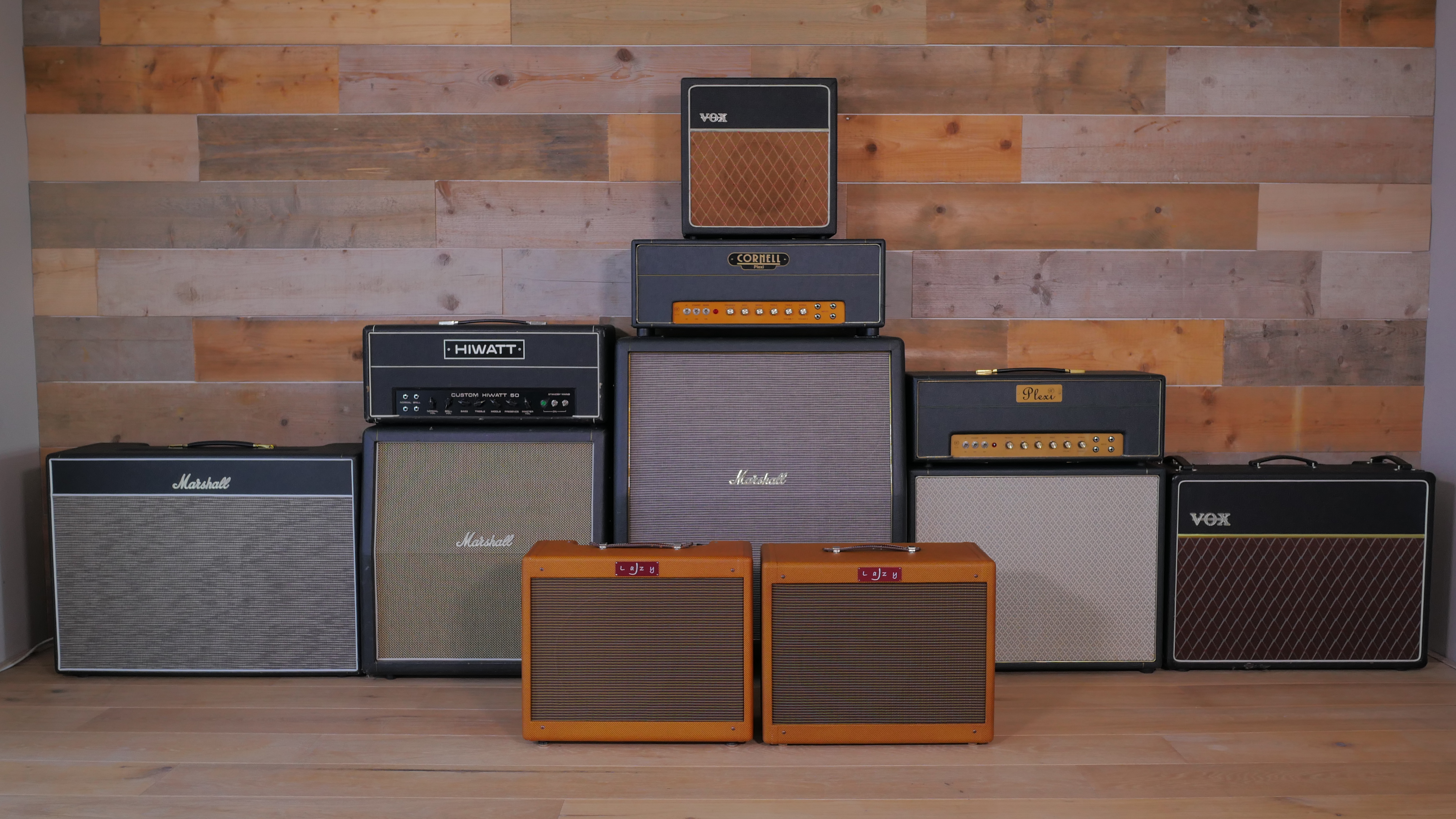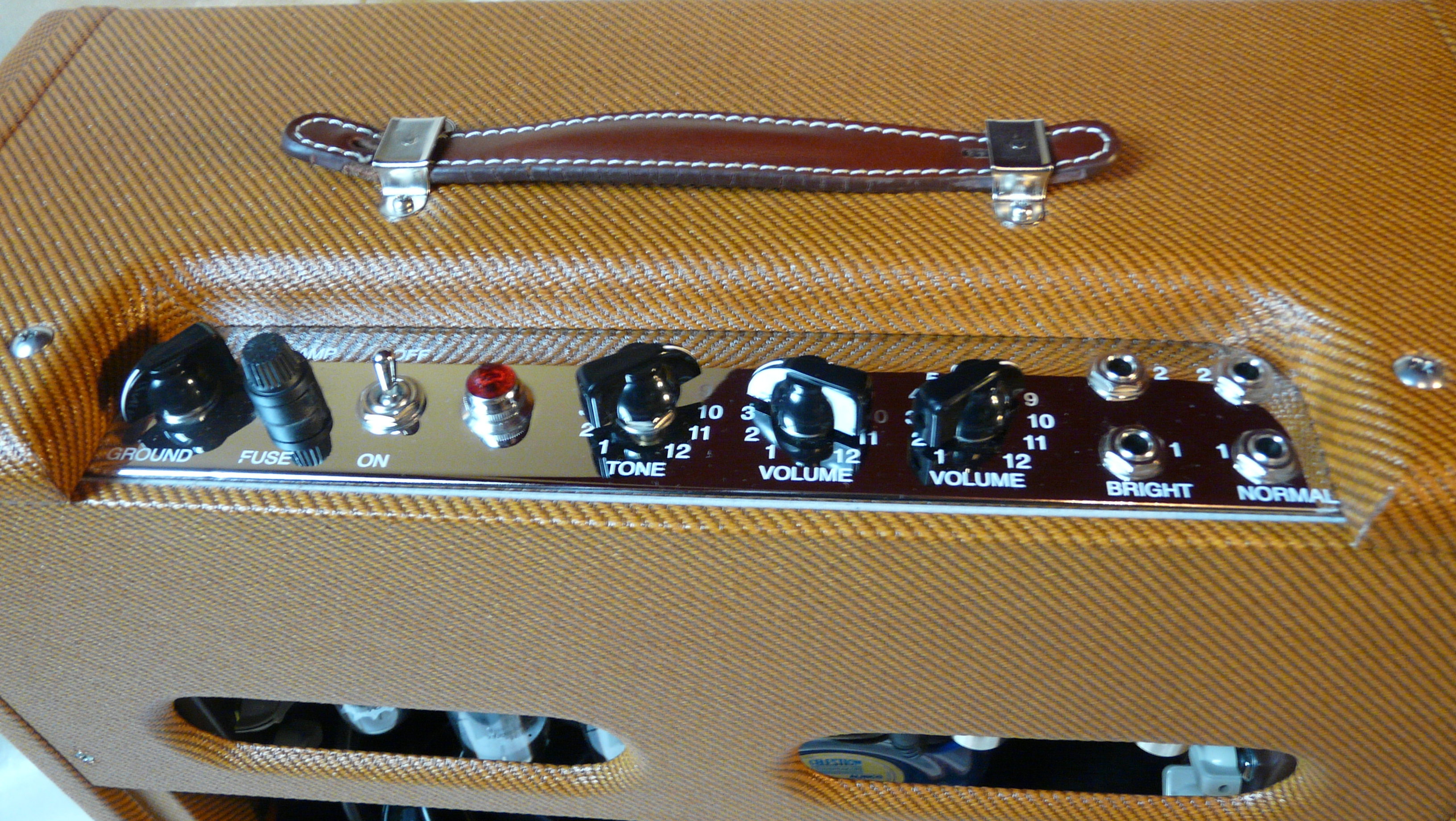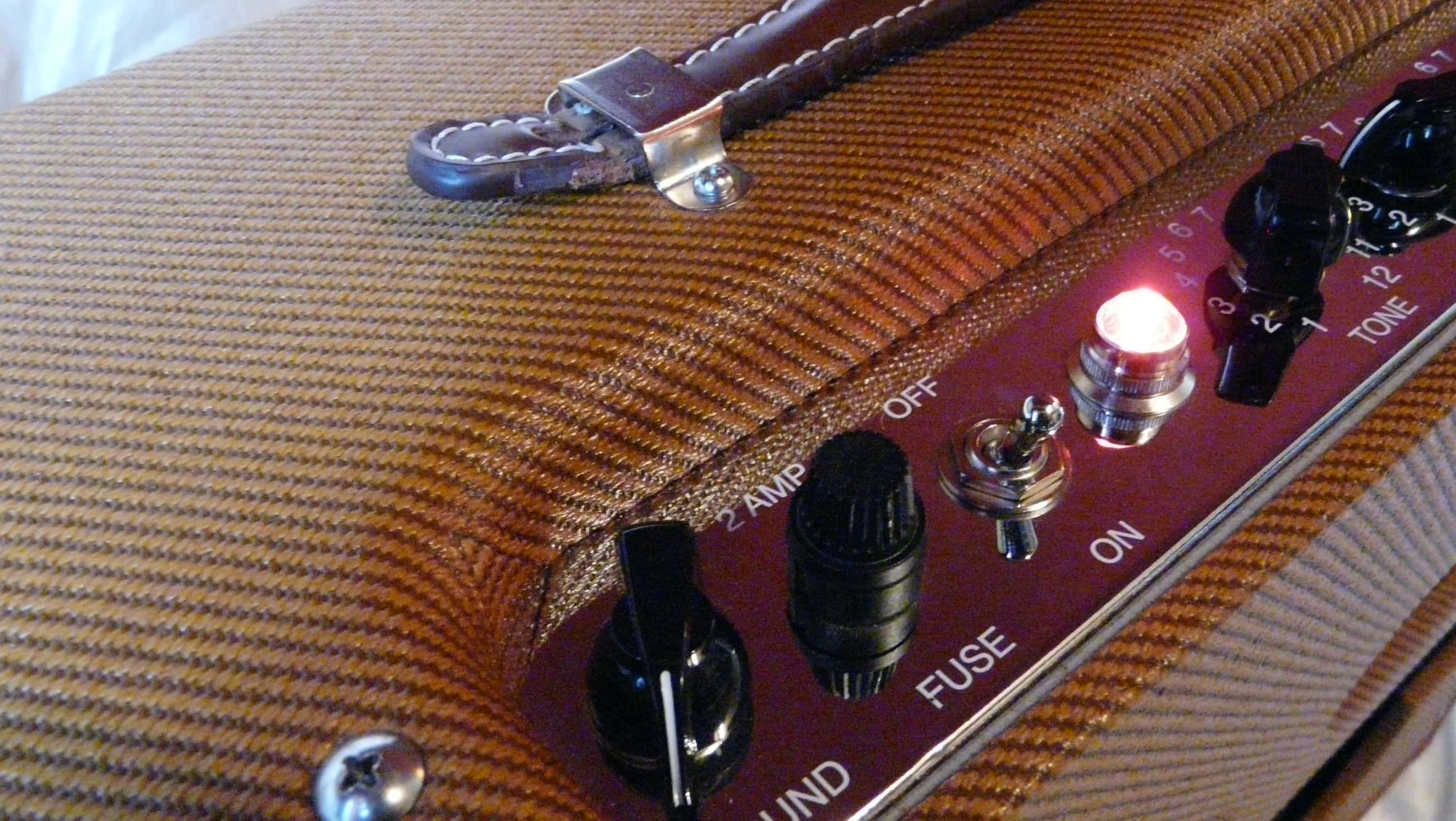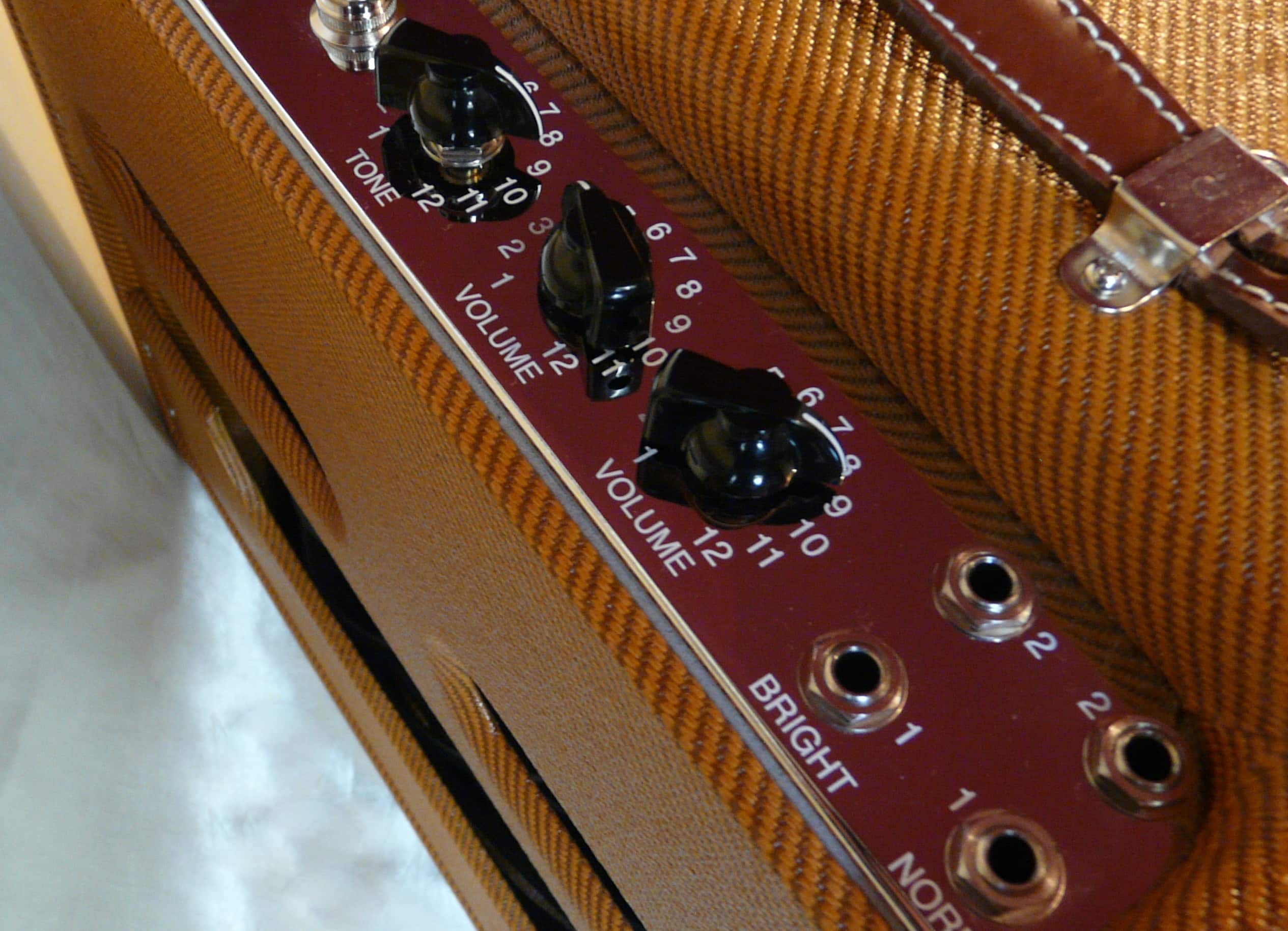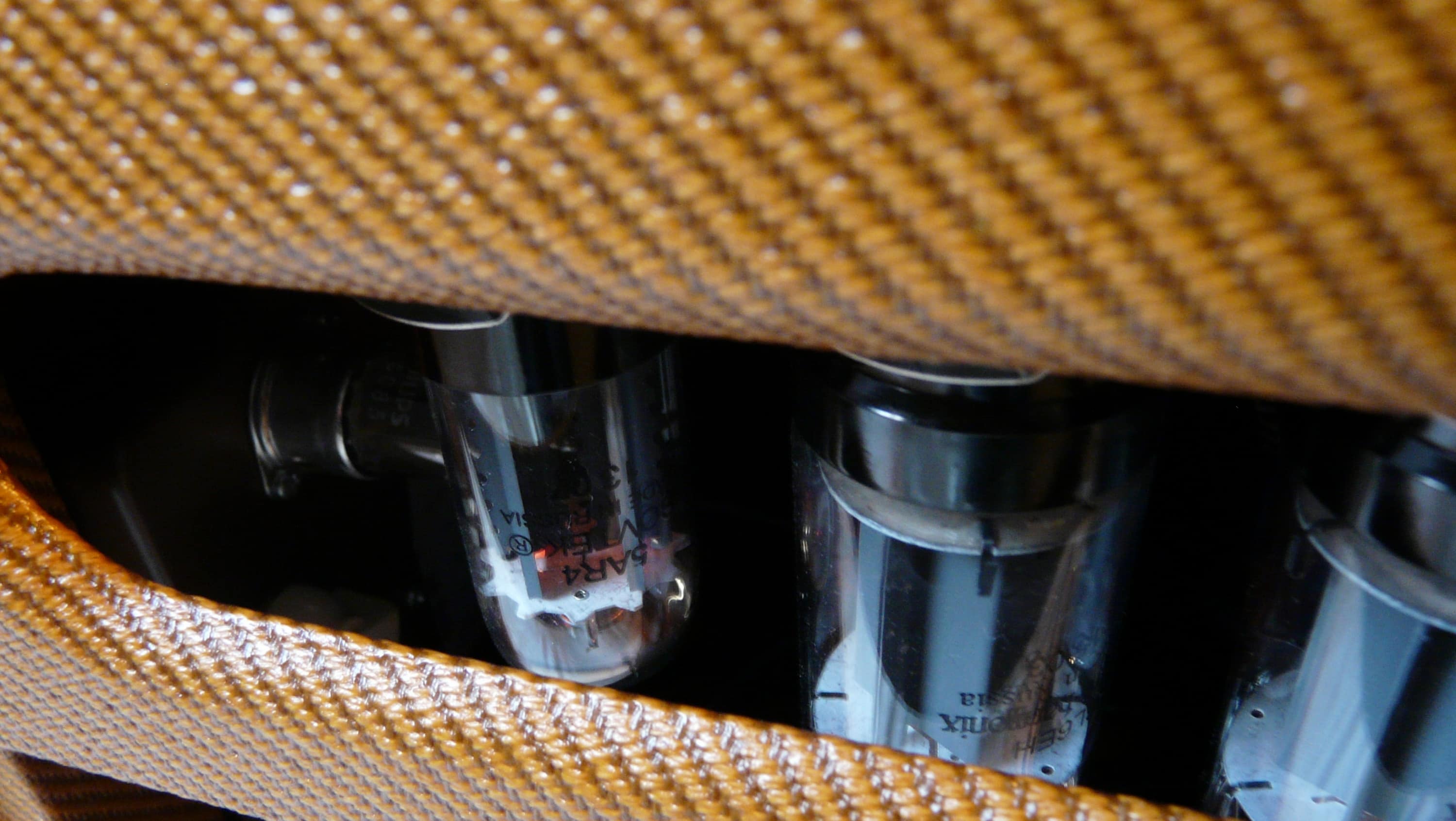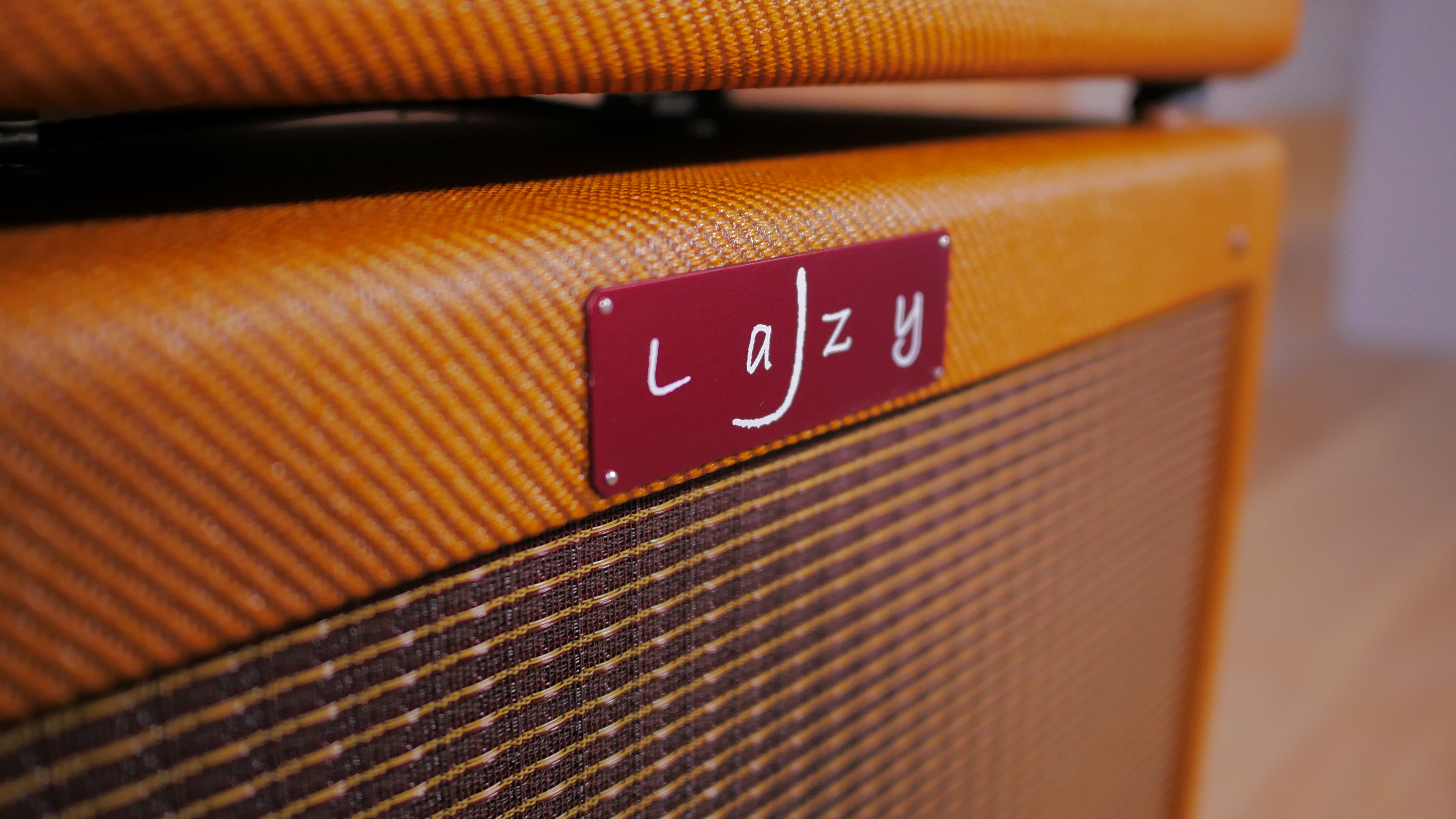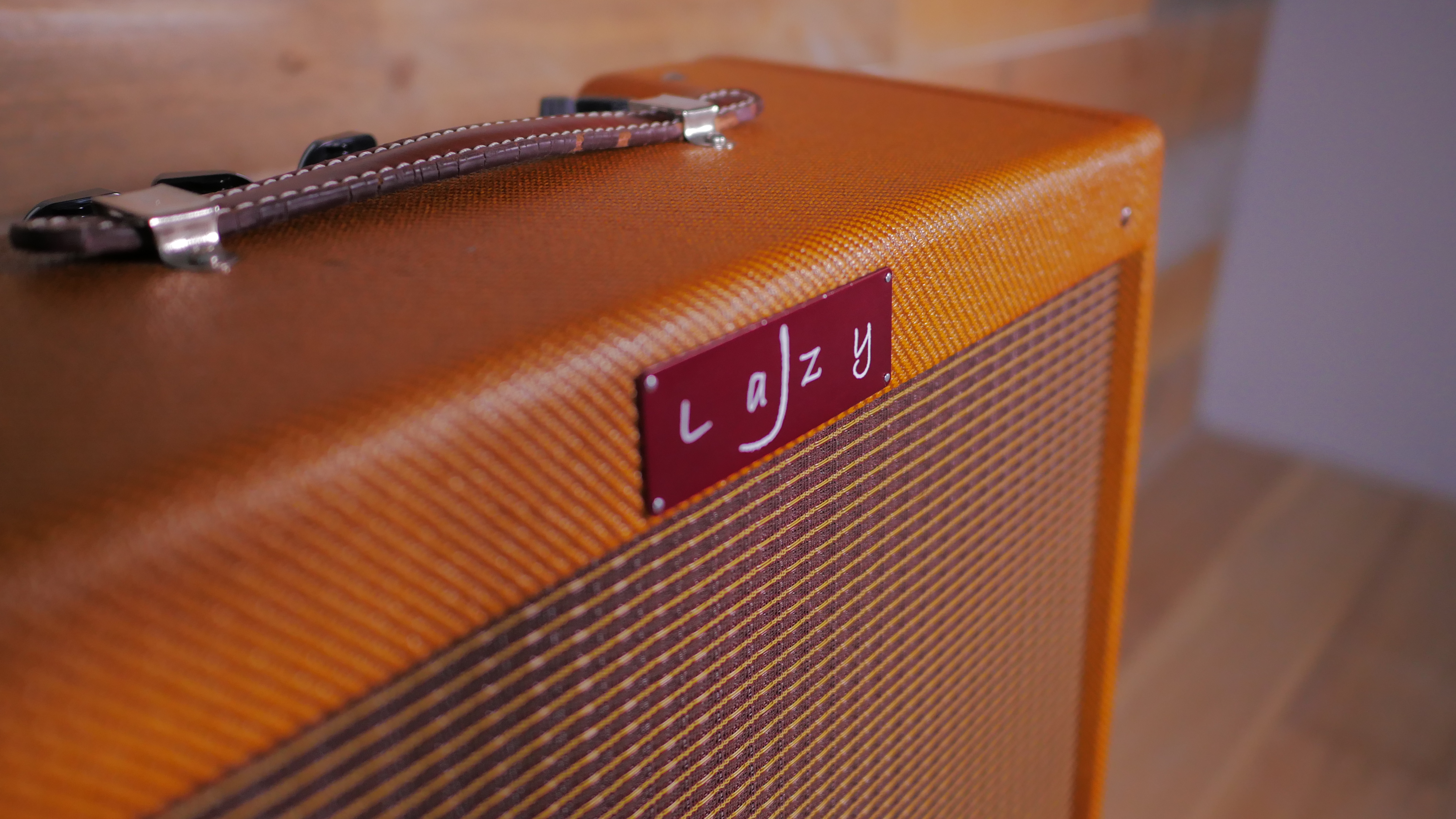 Lazy J 20 fully loaded – Tweed Valve combo
Specs
Power:
18 Watts
Impedance:
8 Ohm
Speakers:
1 x 12-inch Celestion Alnico Blue

Valves:
Power: 2 x 6L6
Preamp: 1 x 12AX7, 1 x 12AY7
Rectifier: 1 x GZ34
Tremolo module: 1 x 12AX7
Reverb module: 1 x 12AX7 & 1 x 12AT7
Wood:
Finger jointed pine and covered with hand aged, lacquered tweed
Open/ closeback:
Openbacked
Dimensions:
406(h) x 508(w) x 240(d) mm
Weight:
12kg (26lb)
(Hand)Built in:
UK
Year of build:
2016
Features:
Fully loaded with reverb, tremolo and VAC attenuator. Also comes with a 2- button footswitch (reverb & tremolo on/off) including tremolo speed & reverb level controls
Controls for:
Dual inputs & volume controls for both channels (Bright and Normal), master tone control, bass boost switch, continuous power attenuation control, reverb tone & level controls, tremolo speed & intensity controls
Description
Handbuilt by Jesse Hoff, amp Guru to the world's pro's. The J20 is Jesse's interpretation of the late 50's Fender Tweed Deluxe, with some clever tweaks, enhancements and unique extras….. creating the "Ultimate Tweed Deluxe".
This amp is capable of almost everything tone-wise in the right hands! Set loud or quiet, this amp sings! Warm, or bright (depending on your guitar/ how you set the tone control) tactile, juicy,touch sensitive mid-rich amp, full of harmonics. Gorgeous!
Sits perfectly in a band mix on any size stage. Also, great in the studio.
Our desert island combo.
Famous Users
Pete Townsend
Joe Walsh
Mark Knopfler
Sir David Gilmour
Noel Gallagher
A complete list of Lazy J users can be seen on Jesse's website: www.lazyjprojects.com/clients.html
---
Prices
This is the price per unit per day. We offer a multiple day discount, so rent an amp for two days f.i. and you will receive a 20% discount on the normal daily price. For longer term renting please contact us.
Return the
same day
20% off 2 day
rental
30% off 3 or
more days
Excl
btw
Incl
btw
Excl
btw
Incl
btw
Excl
btw
Incl
btw
€90
€108,90
€72
€87,12
€63
€76,23